Do you know what the most special and priceless thing in the world is? It is the bond between a mother and daughter – so strong, deep, pure, and unconditional! While there are different ways to show this love, one easy and unique way is by wearing matching outfits. Twinning never goes out of style, and if you are looking for a perfect partner to match your outfit with, there is no better candidate than your daughter.
If you are having a hard time choosing a dress, we are here to help. In this guide, we are going to discuss the best mom and daughter matching outfits for different occasions – from weddings to birthdays.
Mom and Daughter Matching Outfits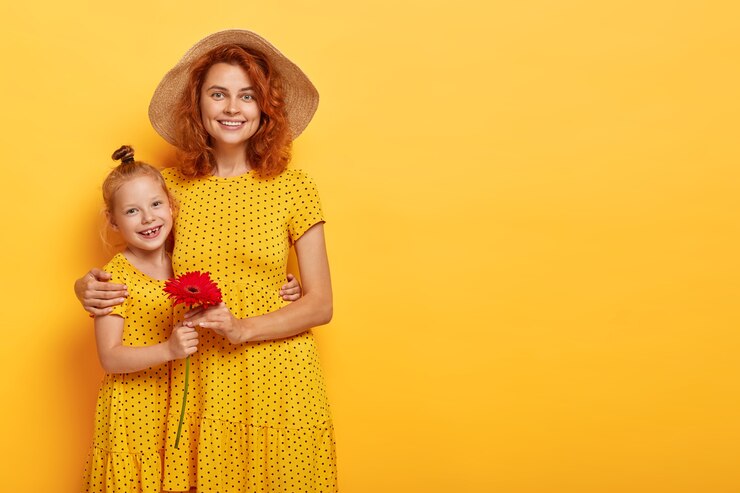 Before we dive straight into the best mom and daughter matching outfits, let's learn a bit more about it. As we know, fashion trends keep on changing from time to time, and one such latest trend is – twinning.
It simply means matching outfits with other people and dressing up in the same manner. You can do it with your partner, spouse, best friend, as well as your kids.
Mom and daughter matching outfit is nothing but twinning between the two, i.e., when a mother and daughter wear the same outfit. This trend became popular during the 90s when a French woman named Jeanne Lanvin introduced a clothing line for children to match with that of grown women.
This trend has now become quite common as many celebrities twin with their daughter. One such example is Beyonce and her daughter, Blue Ivy Carter, wearing matching Dolce & Gabbana floral green caftan.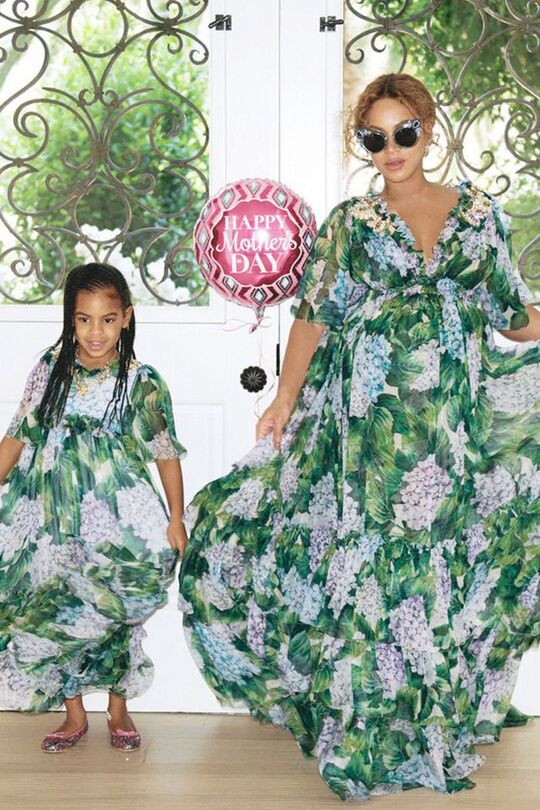 Here are some reasons why you should choose matching mom and daughter outfits:
It helps to strengthen your relationship
You can show your love by matching outfits
It can be a unique and creative dressing style
It gives you an opportunity to dress young
Matching outfits can make any moment special
It helps to create lasting memories
Mom and Daughter Matching Traditional Outfits
1. A-Line Long Dress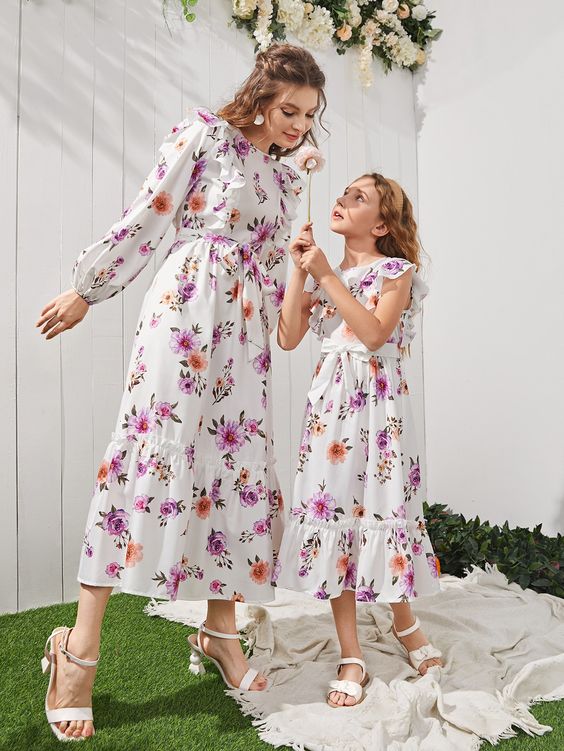 Although there isn't a set traditional attire for ladies in the USA, an A-line long dress is always a good choice. Matching this dress with your daughter is the ideal approach for honoring your relationship, no matter what the occasion. Since these gowns come in a variety of hues and designs, you should have no trouble finding a pair that complements both you and your little one. You may choose a dress with a basic color or one with prints. This kind of clothing is appropriate for a variety of events, including family gatherings, parties, and outings.
2. Mexican Traditional Floral Dress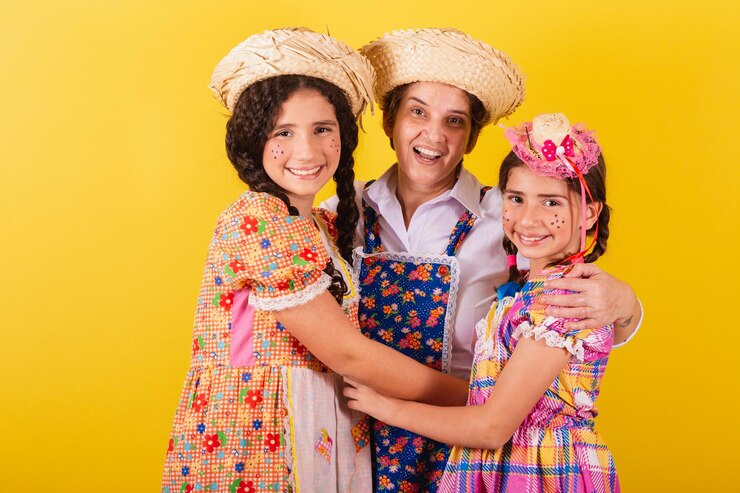 As you can see, a lot of celebrities are sporting these dresses to look ready for summer. To complete the ensemble, you can choose a traditional Mexican dress that matches your daughter's taste and accessorize it with a hat or scarf. The exquisite printed patterns and vibrant hues of Mexican clothing are well-known. To keep it somewhat informal, you can choose between a full-length dress and a short, medium-length dress. This outfit is ideal for a summertime outing or beach day with your daughter.
3. Chiffon Caftan Dress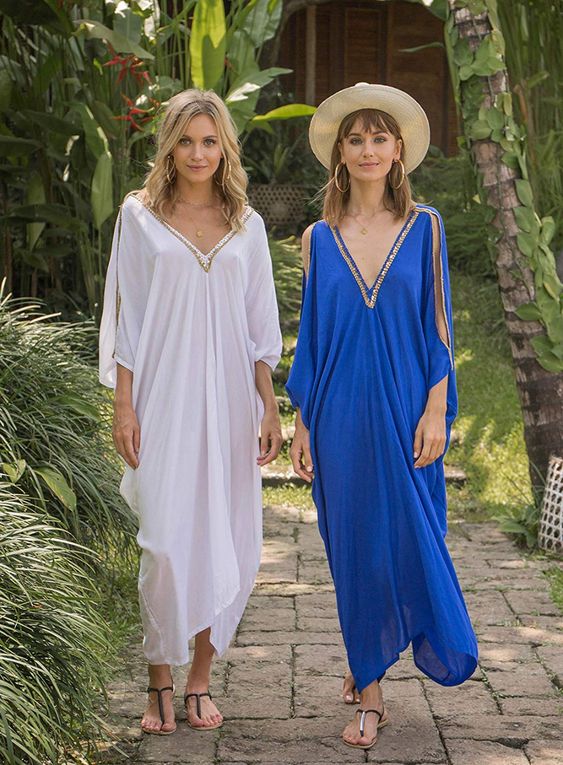 You can also match a chiffon caftan dress with your daughter for a cool and relaxed look. This dress looks very cute on little girls. You can choose a tie-die dress and wear it with a French braid for a traditional look. While a caftan is often long, you can even buy a shorter one or simply go for a loose cardigan style. You can wear this dress with a beach hat as well for protection from the sun.
4. Flannel with Cowboy Hat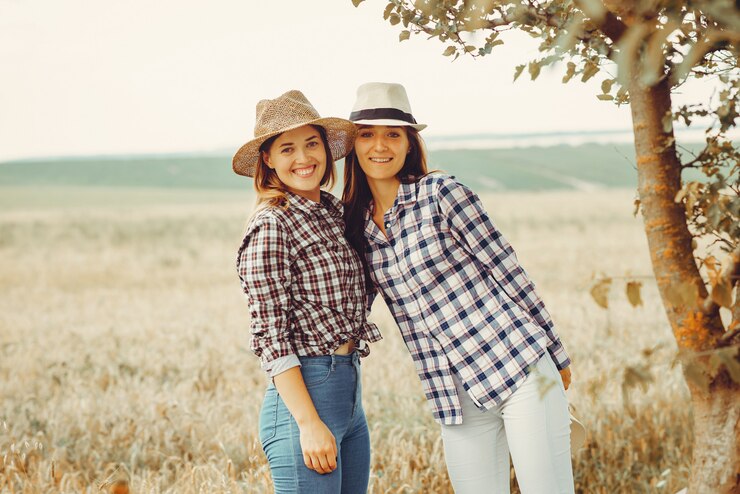 One easy-to-style traditional outfit for mom and daughter is an open flannel with a cowboy hat. If you don't like dresses, this outfit will be a match for your daughter. You can wear an open matching flannel with a white or black t-shirt inside along with denim jeans and pair it with cowboy boots and a hat to get the full traditional country look.
Mom and Daughter Matching Outfits for Birthday
1. Matching Full-Length Princess Dress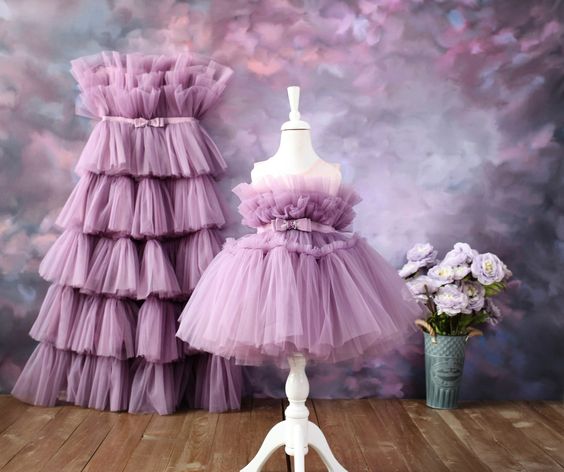 If your little girl loves Disney princesses, you can make her birthday extra special by wearing the same princess dress. These dresses are easily available in many different colors. You can choose the one with your daughter's favorite color and pair it with up tiaras or crowns. Princess dress is like a rite of passage for every girl and can really stand out as one of the best memories of your daughter's life. However, make sure you choose a dress that is lightweight and comfortable to wear. You can choose from different dresses, i.e., from Elsa to Ariel and Cinderella to Snow White; the options are endless.
2. Matching Printed Floral Sundress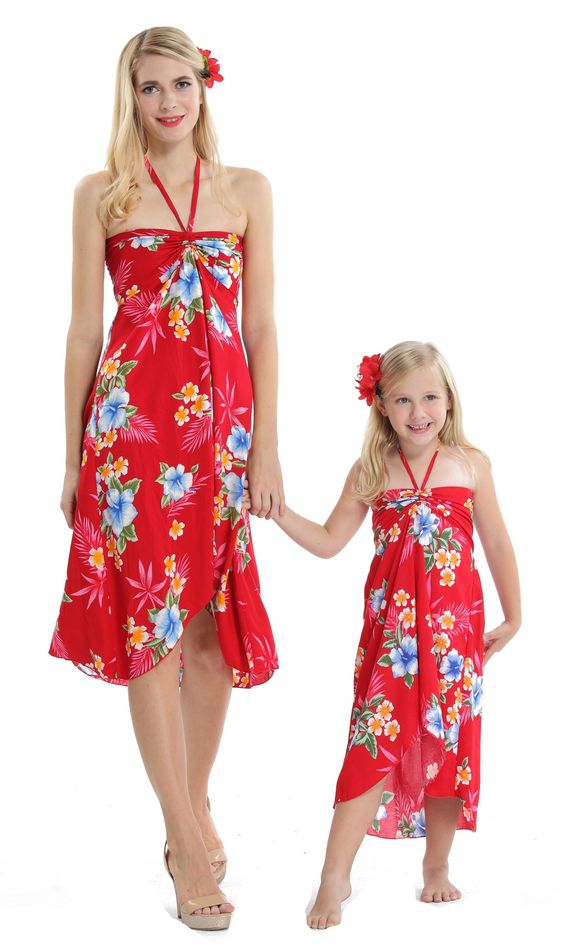 If your daughter's birthday falls during summer, you can wear matching printed floral dresses for a more relaxed vibe. This type of dress is a good choice if you are planning an outdoor trip for her birthday. It is light, comfortable, and easy to pair with different accessories. To add a bit of flair, you can wear matching boots or strappy sandals along with a sling bag. You can also wear a sun hat or beach hat as it really complements the outfit. Moreover, you can buy matching bracelets and necklaces to go with it.
3. Cute T-Shirt with Denim Jacket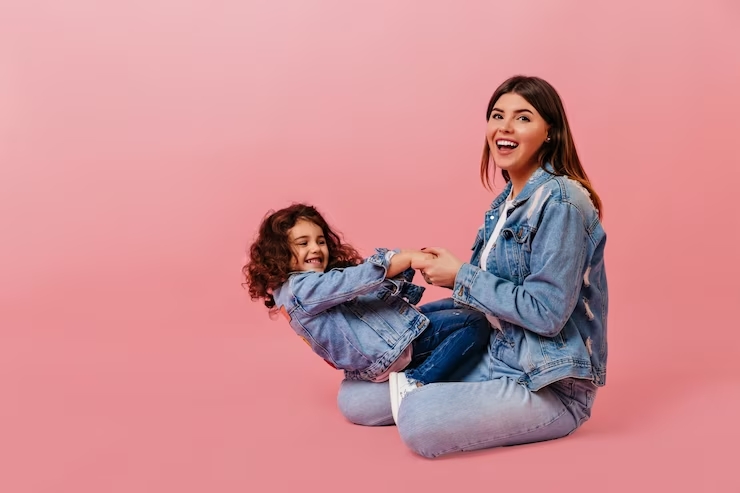 Another great idea for mom and daughter matching outfit is wearing a t-shirt with a label along with a jacket. This is probably one of the easiest styling options when it comes to matching birthday outfits. You can buy t-shirts with mother and daughter labels or print and nicely pair them with jeans and leggings. To make the outfit more stylish, you can wear a denim jacket on top, as it adds a bold highlight. Complete the outfit by wearing white sneakers for a cool, minimalistic birthday look. This style is perfect for teenage girls who like to keep it simple yet chic.
4. Joggers and Hoodies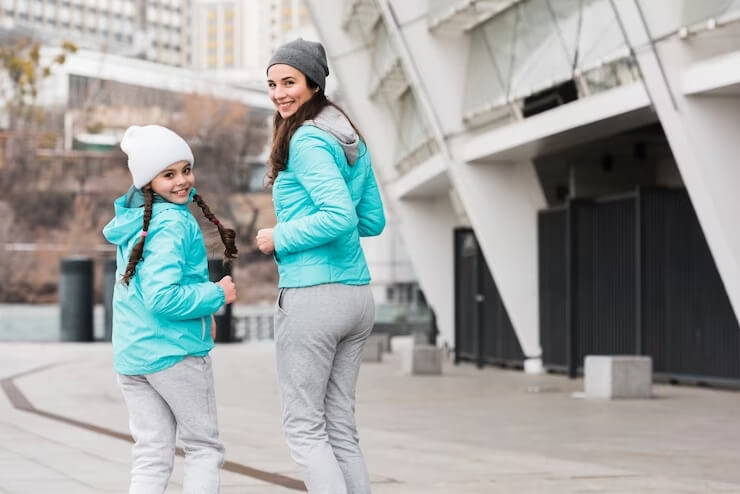 If you love spending birthdays at home with just your family, matching joggers and hoodies can be a great idea. The best thing is that you can buy matching sets for everyone in the family. You can order custom-made joggers and hoodies with different color patterns with a birthday message written on them. No matter what your daughter's age is, this type of outfit will surely make her happy. What's best is that you can take amazing birthday pictures and spend the day lounging comfortably around.
Mom and Daughter Matching Outfits for Wedding
5. Matching Gown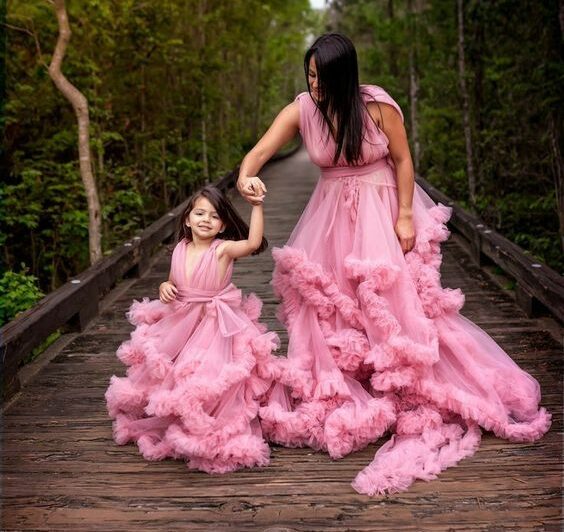 When it comes to weddings, gowns are pretty much what most guests wear. However, you can make it unique and special by matching it with your little girl. The best thing about gowns is that you can easily find them in different sizes, and there are even options available for children. If you don't find a ready-made matching set, you can easily get custom-made gowns for you and your daughter. You can choose from different patterns and styles to make it more comfortable for your daughter. Moreover, to complete the outfit, you can pair it with matching accessories and footwear.
6. Long Tulle Skirt Dress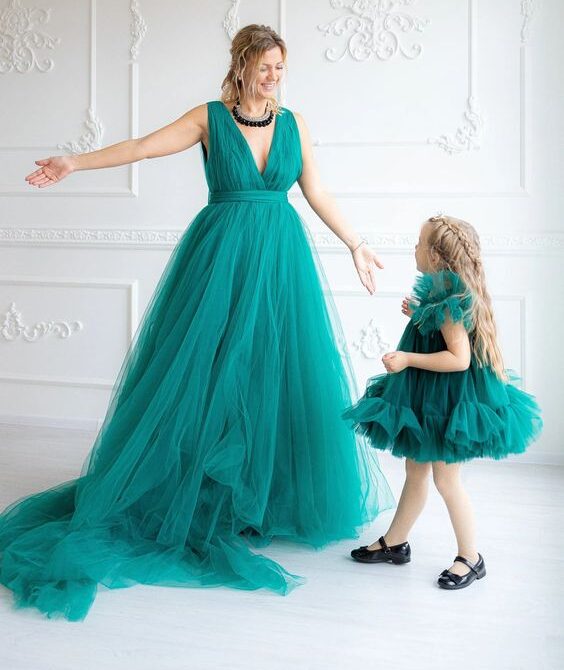 If you want to keep your wedding dress simple yet stylish, you can go for a long tulle skirt dress. It is more lightweight and comfortable than a gown and can easily work as the best mom and daughter matching outfit. You can either go with a straight A-line dress or choose one with a bowknot to add some extra flair. As for the sleeves, you can either wear it sleeveless or opt for one with sleeves. While tulle skirt dress looks good on women, it will even look better on your daughter and make her stand out in the crowd.
7. Stylish Maxi Dress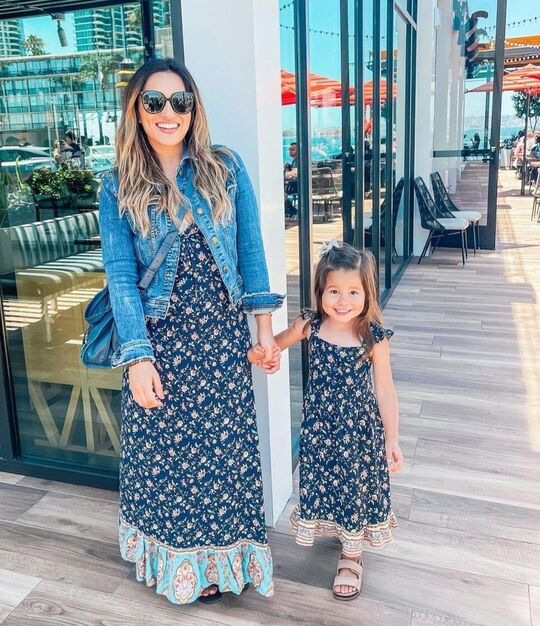 Another great mom and daughter matching outfit for a wedding is a stylish maxi dress. These dresses are always trending, especially during the wedding season. You can choose a white floral lace maxi dress for you and your daughter to match. If you want to make a style statement, experiment with other colors like beige, sunny yellow, pastel pink, etc. Maxi dresses are available in different styles and are affordable compared to other wedding dresses. It is both comfortable and trendy at the same time.
8. Pant Suits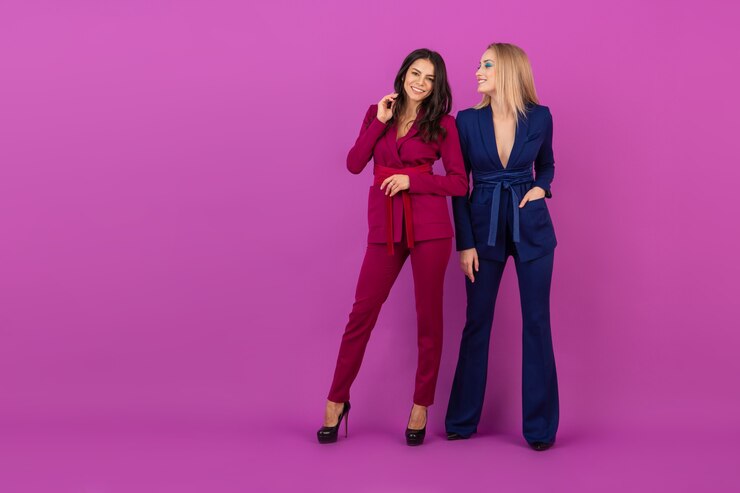 Dresses are not the only thing you can wear at a wedding. If you are aiming for a different look than other guests, pantsuits are the best choice. You can choose the same outfit in different sizes for you and your daughter. A loose two-piece pantsuit is easy to style and can be the perfect outfit if your daughter doesn't fancy wearing dresses. You can pair it with a sling bag or matching clutch to add a bold highlight to your outfit.
Mom and Daughter Matching Ethnic Outfits
1. Matching Kimono Mini-Dress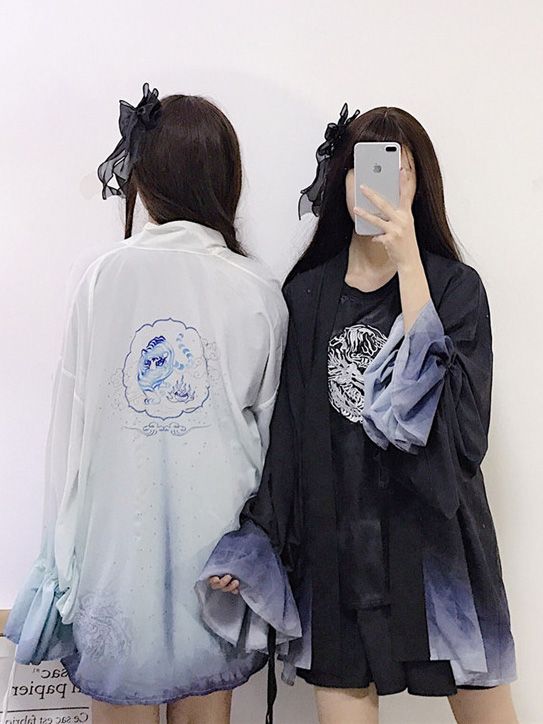 Kimonos have become popular around the world and can be a great option for mom and daughter matching outfit. You can wear a short kimono-style mini-dress for any occasion. The delicate detailing of the dress and the smooth fabric add a playful vibe to your entire ensemble. To complement your dress, you can style your hair in a bun and leave a few strands in the front. Imagine – your daughter wearing a lined kimono and looking cuter than ever.
2. Bohemian Floral Print Dress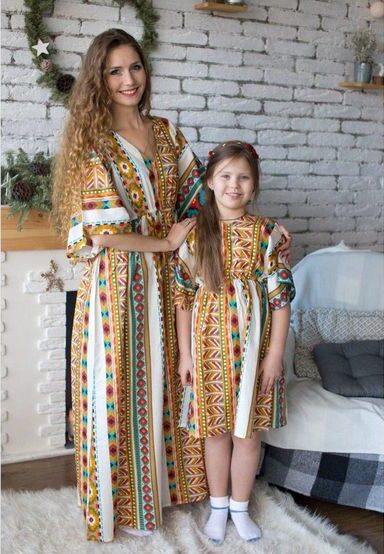 Boho-style dresses are very pretty and available in sizes for you as well as for your little girl. The floral pattern brings ethnic vibes and makes this dress a must-have. You can match this dress with your daughter if you are aiming for a minimalistic ethnic look. It is also suitable for a beach-style look.
3. Long Boho Skirt with Crop Top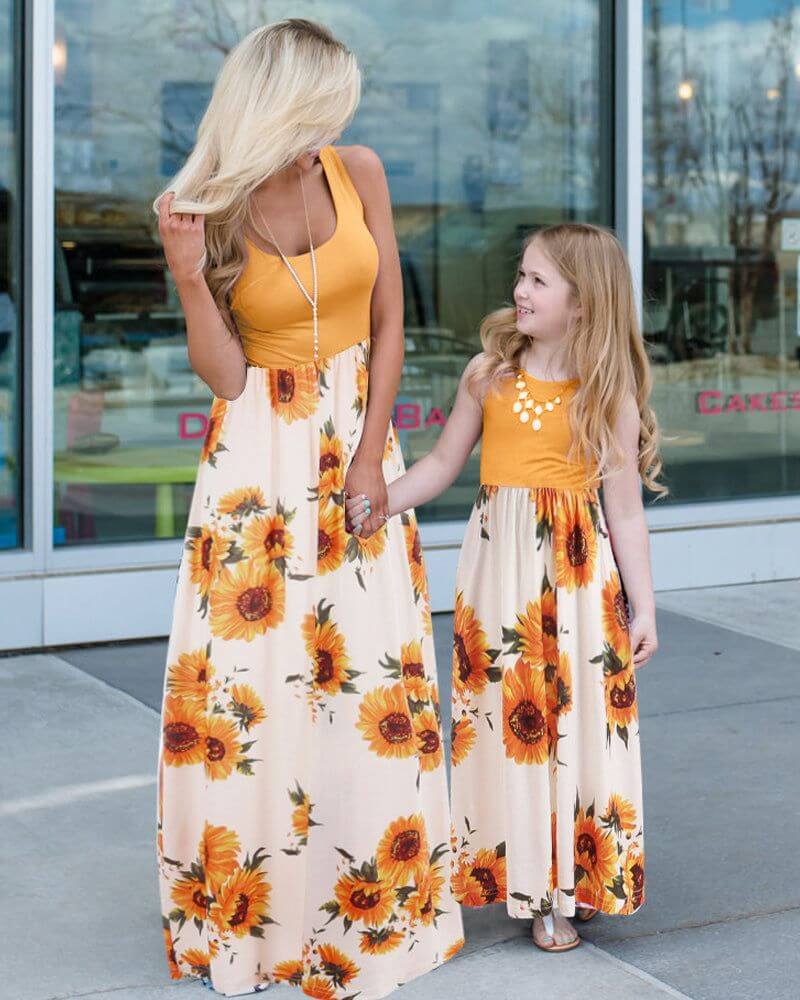 Another matching outfit idea is to pair a long boho skirt with a crop top. You can also wear a shirt and tuck it in to create a more ethnic look. Apart from that, you can add a belt and wear it with a hat and sunglasses.
FAQs
What is the meaning of mom and daughter twinning?
Mom and daughter twinning simply means to wear the same clothes as your daughter.
Is it good to wear matching clothes?
Yes, it is good to wear matching clothes because it helps you make any moment memorable.
Why do people like matching outfits?
The reason why people like matching outfits is because it helps them to show their feelings for each other.
Conclusion
So, here are the best mom and daughter matching outfits you should definitely try. No matter what event you are attending, we have options for everyone. These cute outfits will strengthen your bond and help you create memories to cherish for years to come. We hope you find an ideal outfit to twin with your daughter.
Read More:-