Nothing can quite capture the essence of a strong mother-son relationship like donning matching mom and son outfits. Whether you're stepping out for a special event or just enjoying a casual day together, coordinating your attire can be a delightful way to express your love and connection. Let's dive into a comprehensive guide covering 15 occasions where you can effortlessly flaunt those adorable twinning looks!
1. Mom and Son Matching Traditional Outfits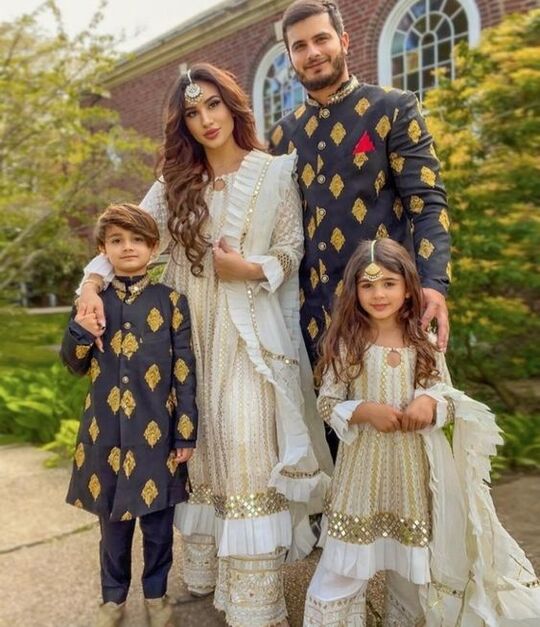 The saree is not the only option for a pair of matching Indian clothes for a mother and son. This is fantastic for all the moms out there who love wearing anarkalis and salwars. Choose an anarkali for yourself, and a sherwani suit for your kid in the same shade. If you coordinate your dupatta with his pants, you are sure to create a stylish mom and son matching outfit in traditional Indian attire.
2. Mom and Son Matching Outfits for Birthday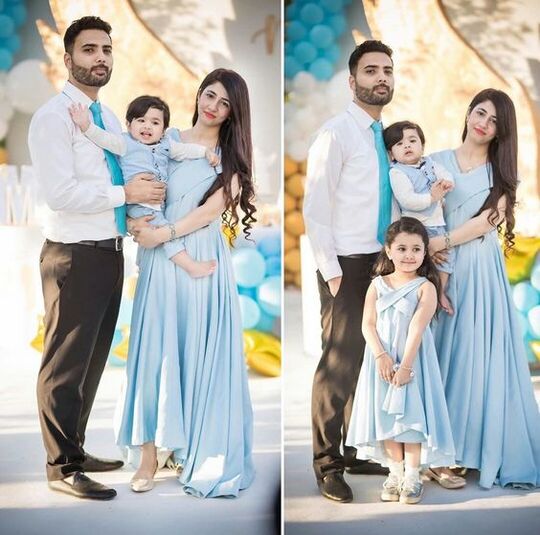 Matching mom and son outfits truly shine on birthdays. Choose clothing that combines comfort and style, guaranteeing that both you and your kid are ready to party in perfect harmony. Celebrate another year of togetherness in joyful ensembles.
3. Mom and Son Matching Outfits for Wedding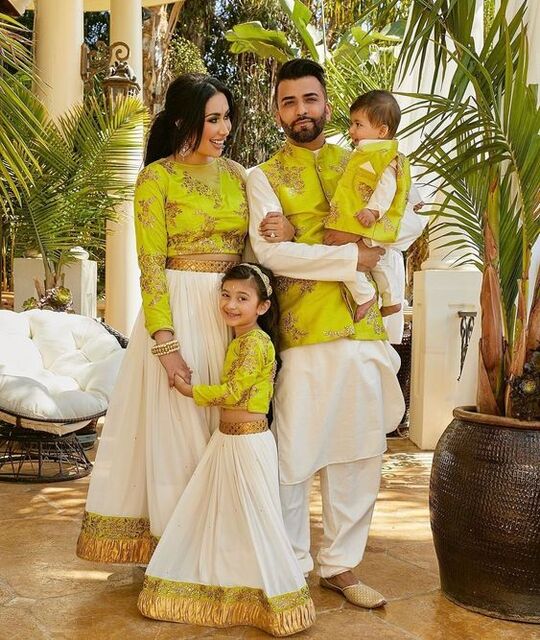 Attending weddings as a duo creates memories that last a lifetime. Opt for a sophisticated and complementary look that seamlessly weaves together the essence of celebration and togetherness. From elegant suits to graceful dresses, your coordinated appearance will be a testament to your unbreakable bond.
4. Mom and Son Matching Ethnic Outfits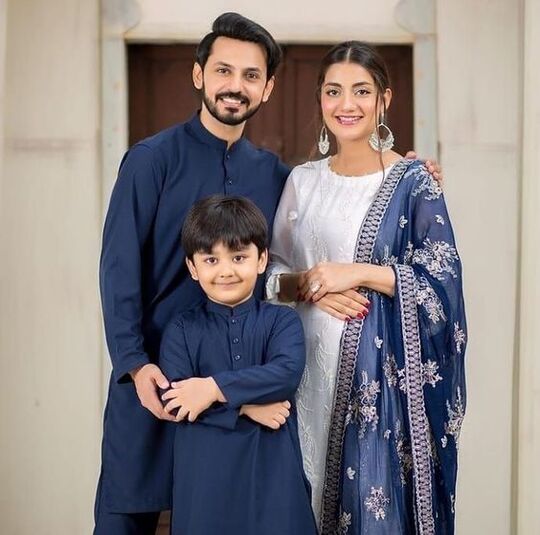 Embrace your cultural heritage by wearing coordinated ethnic ensembles. From intricate embroideries to rich fabrics, matching ethnic outfits symbolize your shared roots and pride in your traditions. Through these outfits, you not only express your love but also pay homage to your heritage.
5. Mom and Baby Boy Matching Outfits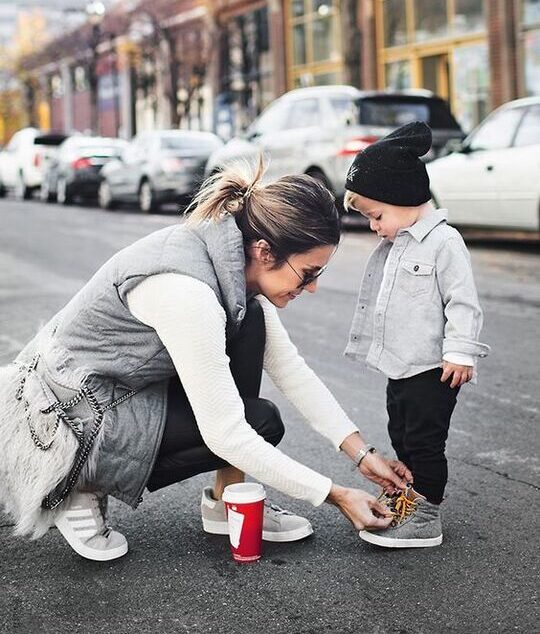 Tiny outfits, massive cuteness! Dressing up in adorable matching sets during your baby short boy's early years creates heart-melting moments that encapsulate the joy of motherhood. From playful onesies to cozy pajama sets, these outfits create memories you'll cherish forever. You can also check Women's T-Shirt.
6. Mom and Son Matching Outfits for Beach Days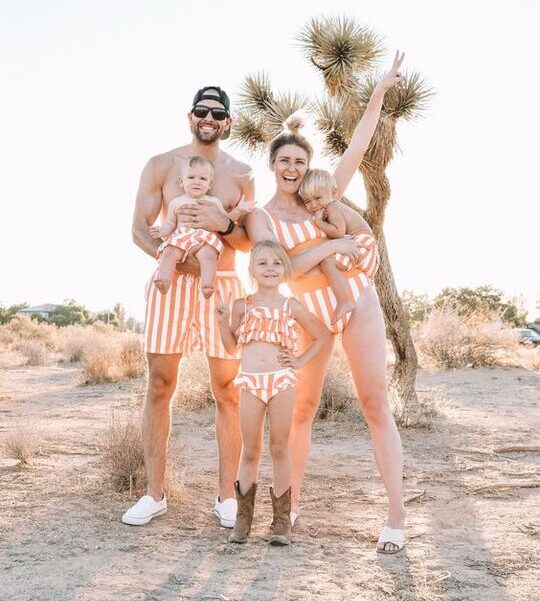 Make a splash with your coordinated beachwear. Think vibrant swimwear, sun hats, and beach cover-ups that showcase your style while enjoying the sand and surf. Matching outfits for mom and son aren't just fashionable; they also embody the carefree spirit of your mother-son bond.
7. Mom and Son Athletic Matching Outfits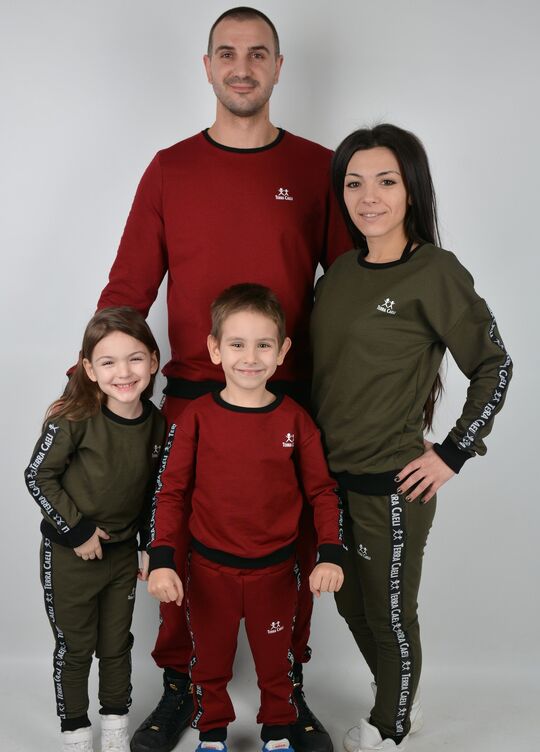 For active outings, embrace the athleisure style. Coordinated tracksuits or sporty tees and shorts not only keep you comfortable but also reinforce the idea of being each other's biggest cheerleaders. Mom and son matching outfits symbolize the teamwork and encouragement between you and your son.
8. Mom and Son Matching Pajama Sets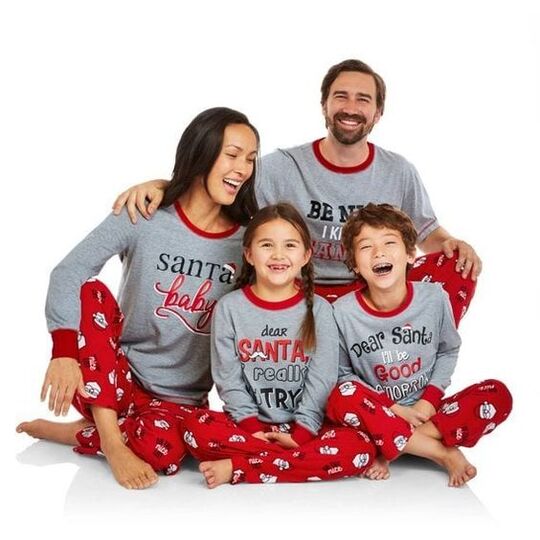 Bedtime becomes even more special with matching pajama sets. These cozy mom and son matching outfits are perfect for cuddling up, reading bedtime stories, and creating memories that soothe the soul. Matching pajamas embody the warmth and comfort of your relationship. It is the best mother son matching outfit.
9. Mom and Son Holiday Outfits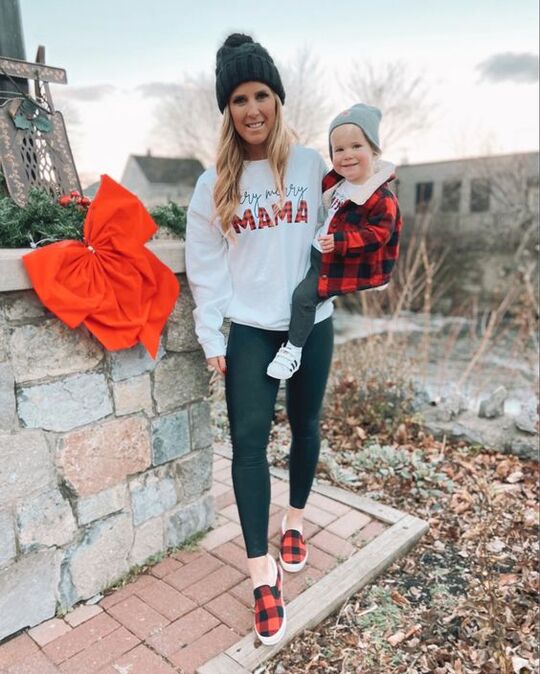 Holidays call for extra charm. Whether it's Easter, Christmas, or any festive occasion, don't miss the chance to showcase your unity through themed outfits that spread holiday cheer. Matching outfits for mom and son add a touch of magic to your celebrations, making them even more memorable.
10. Mom and Son Outdoor Adventure Outfits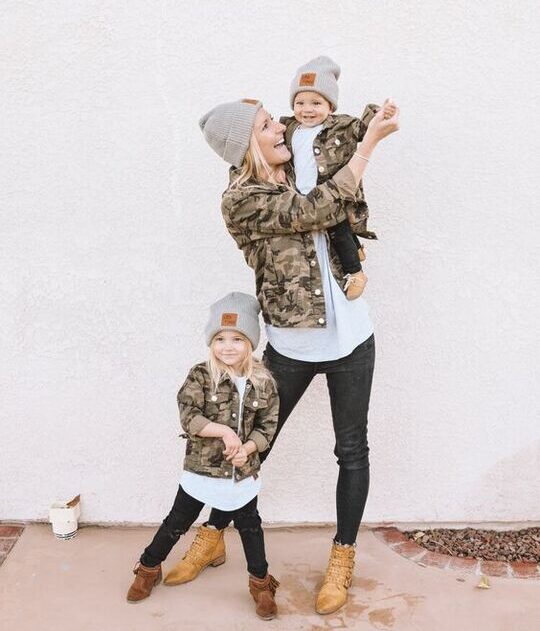 Embark on outdoor escapades with outfits that not only provide comfort and protection but also make a statement. Coordinating hiking gear or camping attire amplifies the spirit of exploration. Mom and son matching outfits reflect the shared excitement of discovering the world together.
11. Mom and Son Matching Formal Wear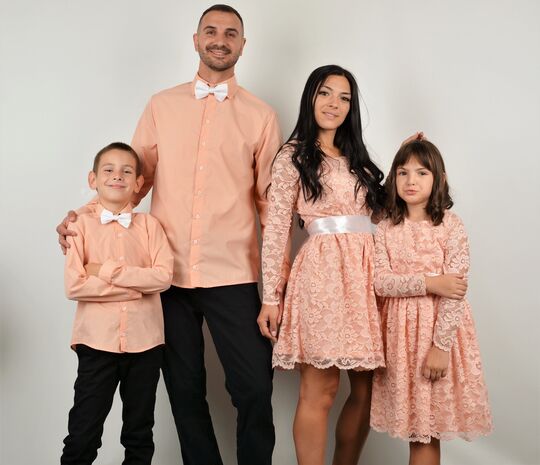 Elevate your style game at formal events with elegantly matched ensembles. Whether it's a gala or a special dinner, coordinated matching mom and son outfits radiate sophistication and familial class. Your matching formal attire highlights the grace and refinement of your relationship.
12. Mom and Son Back-to-School Outfits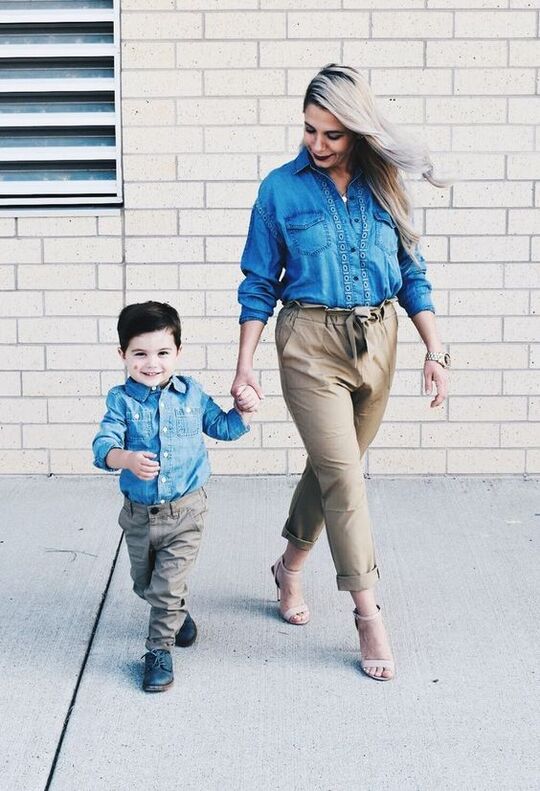 Send your son back to school in style with matching outfits that give off a smart and confident vibe. These looks make for adorable photos to cherish in the years to come. The first day of school becomes even more memorable when you both step out in mom and son matching outfits.
13. Mom and Son Sports Game Outfits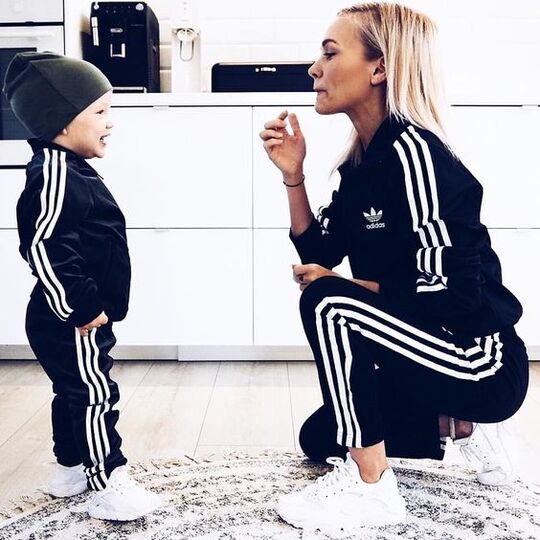 Cheering for your favorite sports team becomes even more exciting when you do it in tandem. Coordinate your team jerseys, caps, or scarves and make a winning impression. These matching outfits for mom and son showcase your shared enthusiasm and team spirit.
14. Mom and Son Nature-Inspired Outfits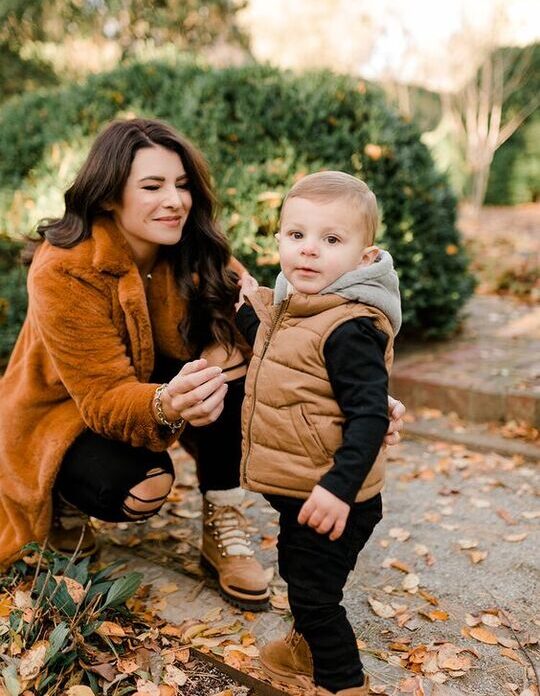 Choose clothing inspired by the vast outdoors to blend in with nature. Consider earthy tones, leafy designs, and natural textiles that reflect your appreciation of nature. These costumes express not just your connection, but also your dedication to conserving nature's beauty. different mommy and son twinning outfit that you'll love.
15. Mom and Son Retro Outfits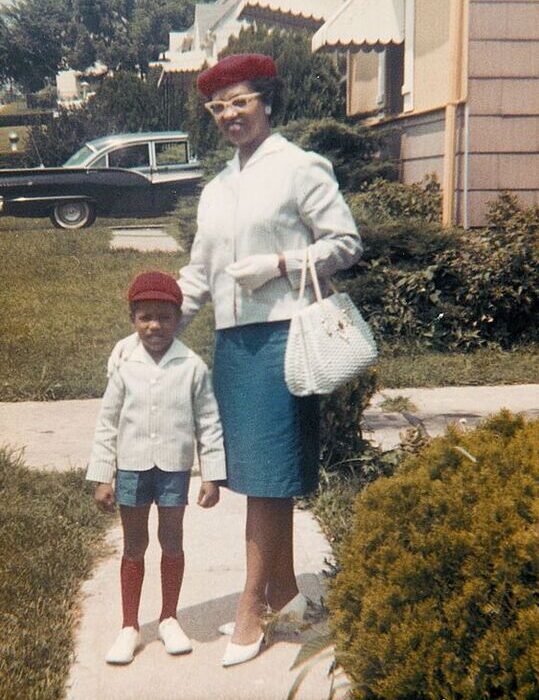 Take a trip down memory lane with retro-themed outfits. Whether it's '80s glam or '70s groove, embracing a bygone era adds a playful twist to your matching ensemble. These outfits celebrate nostalgia and bring a fun element to your mother-son bond. mom and son Hawaii is also a good option to try.
16. Mom and Son DIY Matching Outfits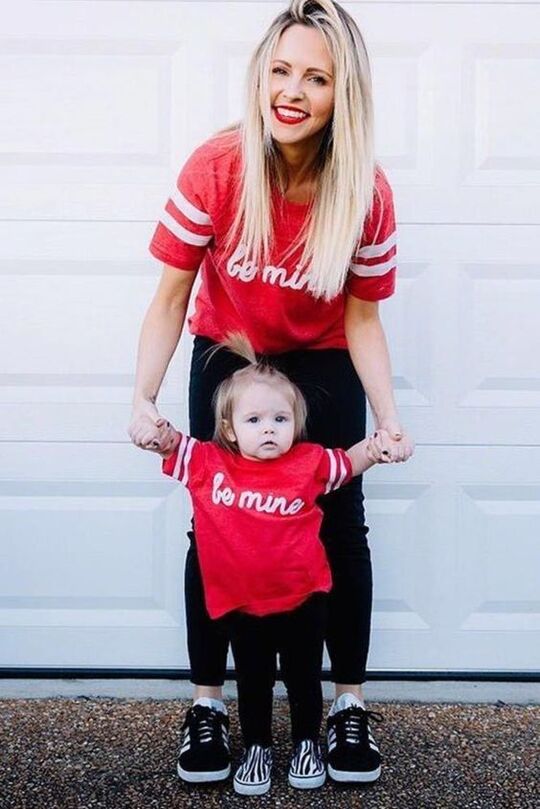 Get creative and design your own matching outfits for mom and son. This personalized touch adds a unique dimension to your looks, making them even more meaningful. Handcrafted outfits reflect the effort and love you pour into your relationship, creating truly one-of-a-kind memories.
Top 5 Unique Ways for Choosing Mom and Son Matching Outfits
Investigating Online Collections
Look through numerous websites to get a large selection of matching clothing for you and your son. From the comfort of your own home, investigate various designs, themes, and sizes.
Charm of a Local Boutique
For a more personalized touch, go to a small boutique. These businesses often provide one-of-a-kind and chosen collections of matching costumes for you and your kid, guaranteeing that you stand out in style.
Choices Based on a Theme
Consider events or topics when narrowing down your search. Whether it's a beach day or a special occasion, coordinating attire for you and your kid provides a sense of coziness.
Choosing for Convenience
Consider comfort while selecting mom and son matching outfits. Choose textiles that are soft on the skin and allow for easy movement, making your time together more delightful.
Getting your Son Involved
Participate in the choosing process with your youngster. His tastes and ideas add to the pleasure of wearing matching garments for you and your kid, resulting in a shared experience that enhances your relationship.
FAQs
Is it possible to find matching clothing for children of various ages?
There are matching mom and son outfits available for a variety of age groups, from babies to grown-up guys.
Where can I get matching outfits for mom and son?
Many online retailers and local boutiques provide matching apparel sets for moms and boys.
Are there seasonal possibilities for mom and son matching outfits?
Yes, seasonal-themed matching mom and son dresses, such as those for Halloween or Christmas, are available to make special events even more memorable.
Can I make matching mom and son outfits?
Some businesses provide customisation services, enabling you to create one-of-a-kind matching outfits based on your tastes.
Are there any matching accessories to go with the outfits?
To complete the matched appearance, you may select matching accessories like hats, bowties, and shoes.
Conclusion:-
Mom and son matching outfits are versatile enough for any occasion, from birthdays to outdoor activities. On several occasions, these matching ensembles elegantly depict the essence of your love. So, use the opportunity to create deep memories while looking stylishly combined with your adorable child.
Explore More:-