Being a baby's parent, you would want to protect your baby from every harm. You will go to any lengths just to make sure that your baby is comfortable and safe.
Why not also consider their clothing?
So, the next time you buy any apparel for your baby, consider organic baby clothes.
Why Organic Clothes for Babies?
Parents learn so many things while raising a baby. They learn the benefits of using fruits and vegetables free of added chemicals and antibiotics in their homemade or purchased organic baby food.
In addition, they also learn about various toys, sanitizing methods, sleeping schedules, and many more things.
However, they always find it interesting to know that organic baby garments can help protect a baby's skin regardless of where they are in their relationship with a newborn.
Organic clothes have the following benefits:
Chemicals and Pesticide-free
Cotton is one of the most extensively used materials for infant and children's clothes. But, synthetic cotton fabrics can irritate babies and make it more difficult to regulate temperature. In addition, such fabrics are sprinkled with pesticides that are carcinogenic.
In addition to offering parents peace of mind, organic baby clothes are devoid of a variety of unsafe elements that are typically found on synthetic fabrics and cotton pesticides.
They are Durable
Without all the additional chemicals, organic cotton is just as robust and long-lasting as ordinary cotton.
You'll presumably relish even better quality because it is typically cultivated with greater care. They can be washed repeatedly without risking disintegration or a worn-out appearance.
Reduce Environmental Footprint
Organic cotton farming ensures that farmers decontaminate the land they grow their crops on, use naturally practical procedures like mechanical weed removal and crop rotation, and do not treat any of their seeds with fungicides. As a result, it lessens the strain on nature.
They don't kill the microorganisms that are already on their land since they don't use dangerous pesticides. Additionally, they never apply genetically modified organisms. Hence, you'll feel as though you're safeguarding your baby as well as Mother Earth.
Keeps Baby Comfortable
The use of organic cotton reduces the chance of a newborn becoming overheated or bathed in sweat since it wicks away moisture and circulates cool air. Additionally, the weaving will aid in retaining heat in the winter. The same tiny openings that allow airflow through the material will also aid in maintaining thermal insulation.
The Best Sustainable Organic Clothes For Babies
1) Cotton Onesie from Berrytree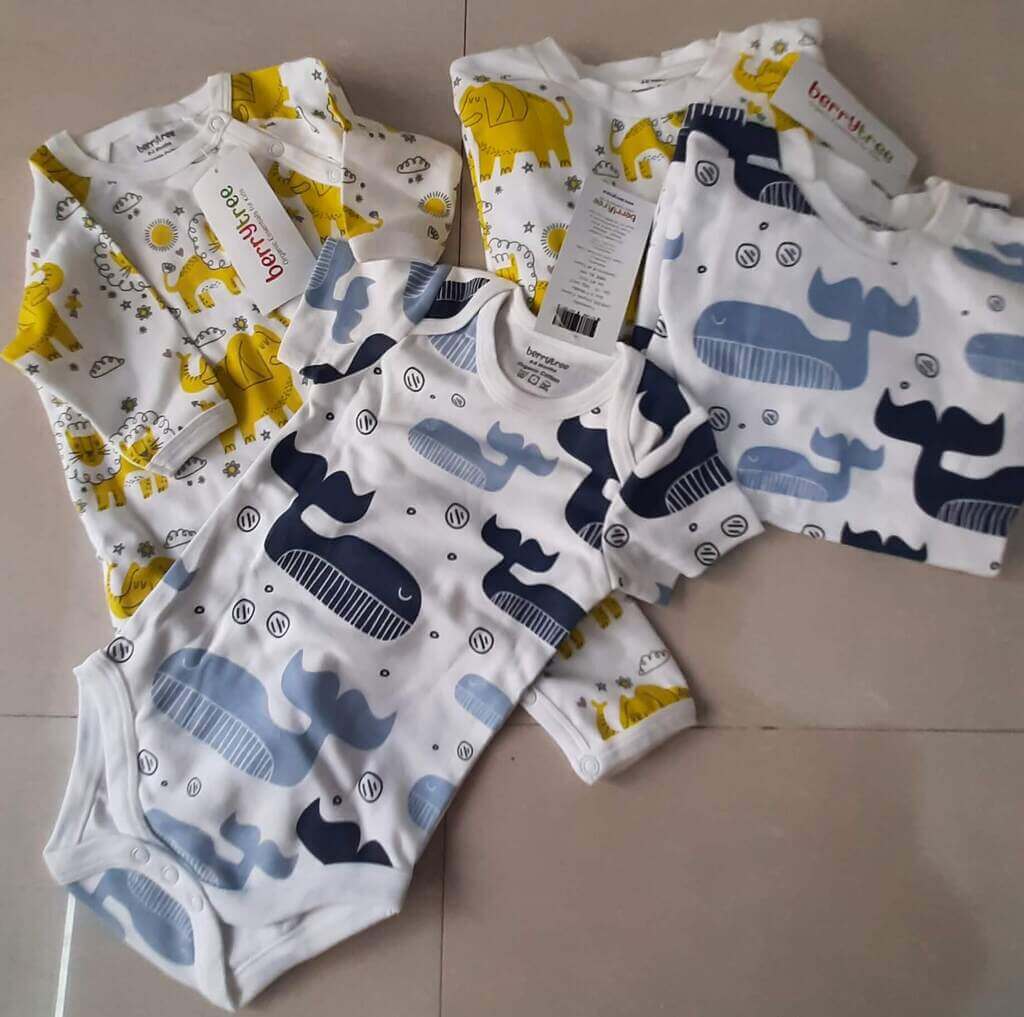 Berrytree, nurtured under the direction of several highly accomplished business people, has sparked the interest of young parents all over India.
It serves all age groups with its distinctive offers in a number of categories connected to children, newborn baby dresses, and organic cotton baby clothes.
Their Organic cotton starry white onesie is our top pick. It is perfect for indoors as well as outdoors and allows free movement. Plus, it has a button system and is soft on the skin.
2) Baby Sleep Bag from Woolino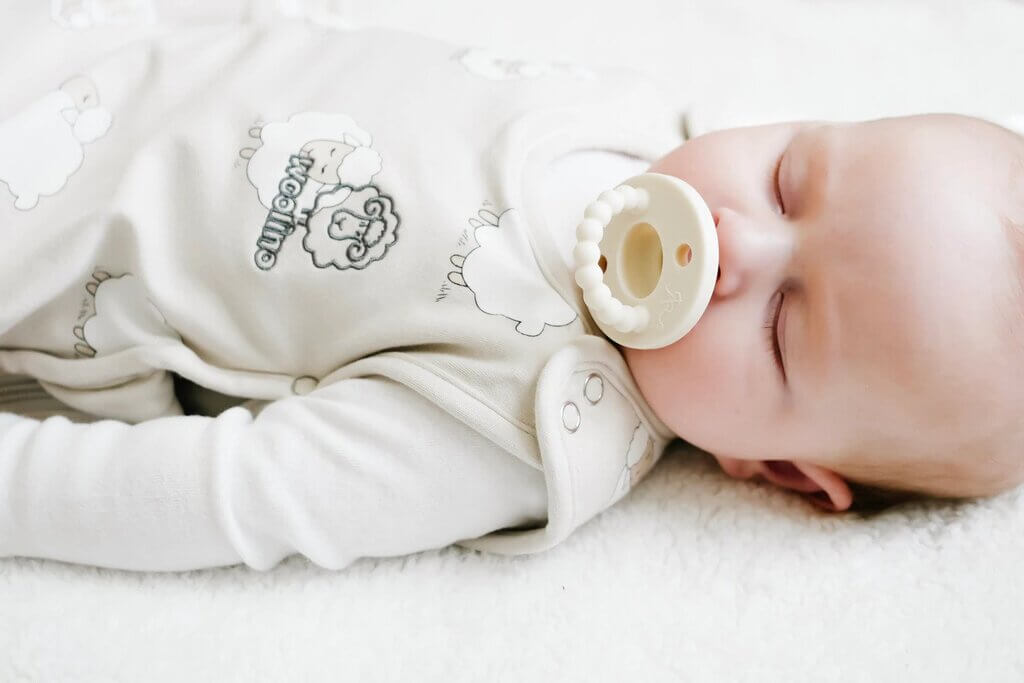 When it comes to nighttime, woolino baby sleep sacks are not only a safer substitute for loose blankets, but they also take away your concerns about your child's comfort levels. They are exquisitely made with organic cotton to keep your baby warm and toasty all through the night seasons.
The Ecolino organic cotton basic baby sleep bag or sack from Woolino is made with 100% GOTS certified organic cotton. In addition, it is also free from any harmful substance and non-pareil for sensitive-skinned babies.
3) Pastel Romper from Purebaby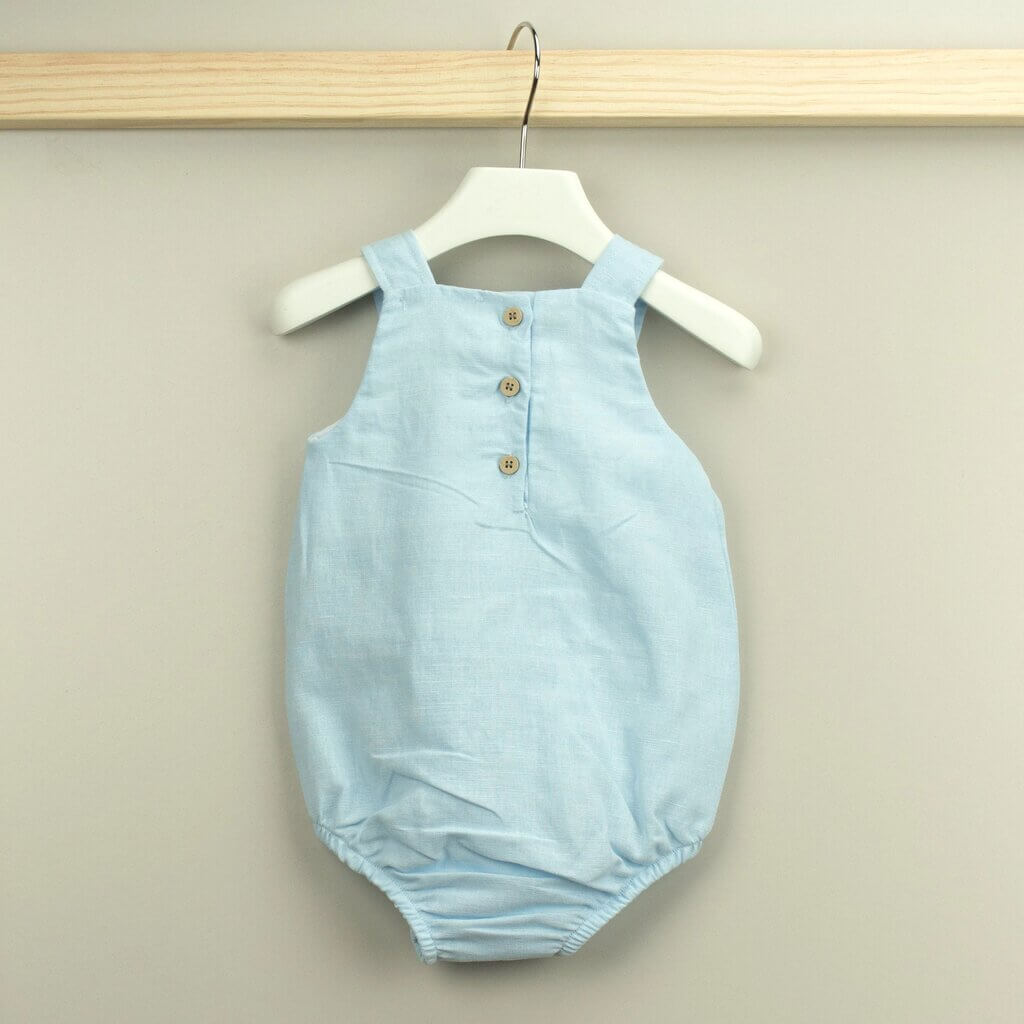 Australian-owned Purebaby produces distinctive, organic apparel for infants and kids. It was founded in 2002 and aimed to create beautiful baby wear without sacrificing social responsibility.
Their crinkle all in one romper is a perfect combination of convenience and comfort. Moreover, it is designed with a dropped crotch and is ideal for the summer season. Since it has clips at the chest and legs, it is easy to wear and remove.
4) Gray Cotton Sleeper from Snugabye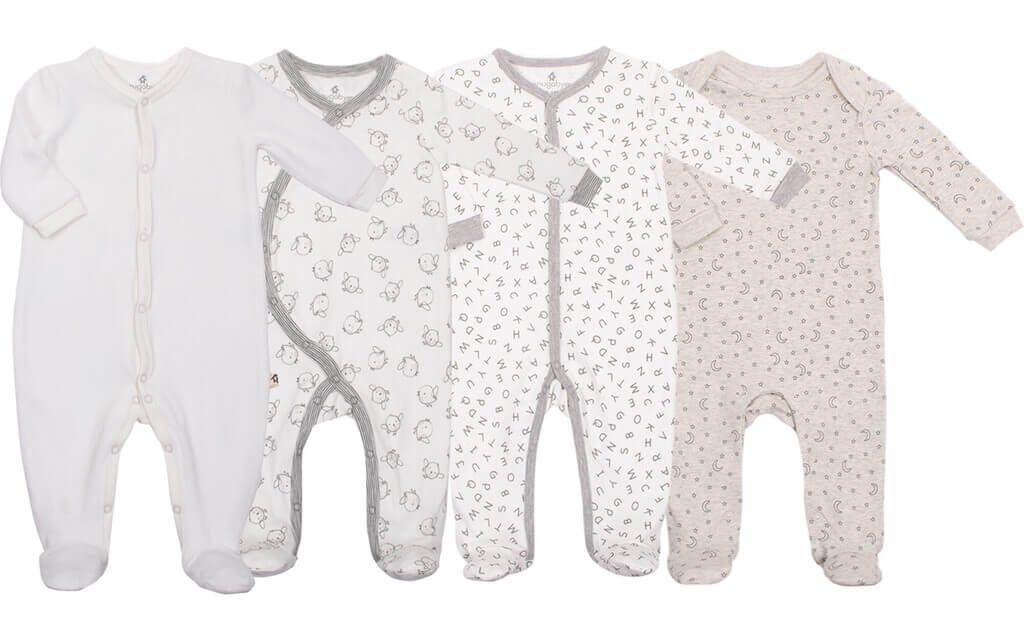 Sungabye was established in 1947, and slowly their product range developed to include cotton sleepwear for babies.
It is known for its innovative production methods and irresistibly adorable designs. Their strict manufacturing standards ensure that every product is easy to clean and robust enough to manage even the most energetic playtime adventure.
The blue jays hooded cotton sleeper is the best organic baby cloth. It is 100% cotton and made using natural fibers. Moreover, the front zipper makes it easy to use, and the hood is an adorable accessory.
5) Classic Baby Jacket from Risu Risu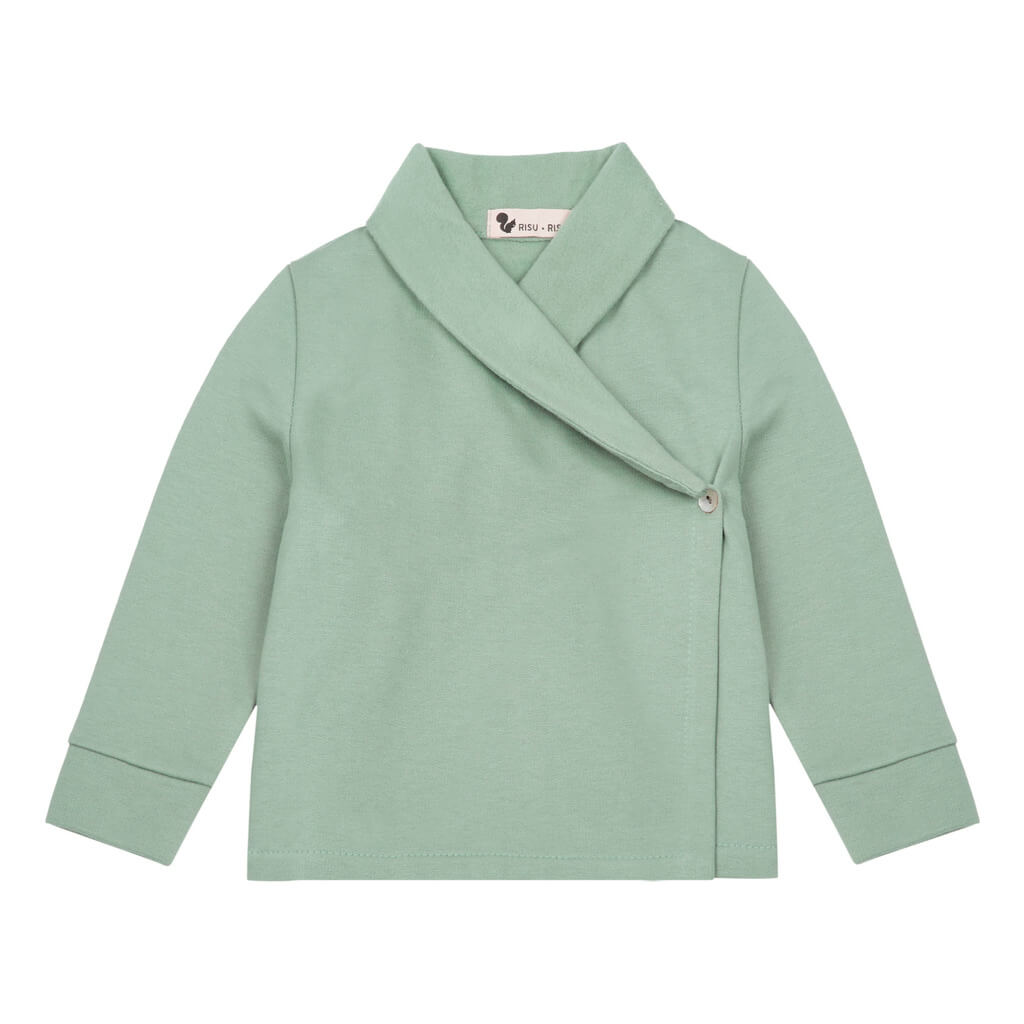 Risu risu is based in Paris and produces 100% organic baby clothes. Additionally, spinning and knitting are done in accordance with the GOTS stringent guidelines. They also do not use chemical fertilizers, pesticides, or GMOs.
Their butterfly baby jacket is our absolute favorite. It is a must-have adorable piece in the wardrobe of both infants and toddlers. It is incredibly comfy and so soft and warm on the inside that it will keep your baby cozy in winters.
Conclusion
Organic baby clothes may not be something babies "need," but it is something to think about if you want to lessen the total harmful load on your toddler.
It is soft on babies' skin, reduces environmental load, and minimizes carbon footprint. In addition, they are long-lasting and hence, save money.
So, refer to the list above and get the best eco-friendly cloth for your child.
Learn more: