Creating a sustainable wardrobe might feel like burning a hole in your pocket. Does it not?

But why is sustainable fashion typically costly?

There are many reasons why eco-friendly clothes are expensive.

– They do not follow mass manufacturing
– There are only a few sources of organic cotton
– They use high-quality material
– The green apparel production cycle is expensive

So, even when customers ultimately get what they want, the garment costs far more than what they have set aside for apparel.

But, sustainable fashion motivates people to make eco-friendly and sensible fashion choices. Hence, we have curated a list of organic clothing brands with AFFORDABLE PRICING.

Yes, you read that right.
Why Invest in Sustainable Clothes?
It Reduces Waste
Best organic clothing brands emphasize quality, employing long-lasting materials and finishes that are also kind to the environment.
On the contrary, fast fashion emphasizes buying more clothes.
So, with sustainable clothes, you can save money and reduce waste.
Minimize Carbon Emission
The global fashion business releases a significant amount of greenhouse gasses each year. One of the reasons is that the vast majority of polyester, acrylic, and nylon clothes are petroleum-based and derived from fossil fuels.
On the other hand, natural clothing brands frequently utilize materials made from natural or recycled fibers that require little to no chemical, water, energy, fertilizers, or pesticides.
It Requires Less Water
A crucial resource for the apparel sector is water. It is utilized in almost every step of the dyeing and finishing procedure for clothing.
Though organic carbon can reduce water consumption, it is produced in only a few areas. This is because of the high cost of non-GMO seeds. However, sustainable clothes use organic cotton and recycled cotton to reduce water.
List of Affordable Organic Clothing Brands
1. Quince
Quince was established on the principle that everyone should be able to purchase the finest items, so the company set out to create opulent items at reasonable prices. To provide svelte and fashionable looks that last, the team ethically seeks organic sustainable clothing materials, including organic cotton and linen, cashmere, and Mulberry silk.
Their basic tee starts from $15. But, you can also buy classic clothes for under $50 too. Moreover, they ensure that product quality exceeds the standards of prominent luxury brands. But, if you are not fully satisfied, they will refund your money.
2. Yes Friends
A UK-based fashion company, Yes Friends, makes universally accessible, ethical, and environmentally friendly clothes. Yes, Friends can charge you a reasonable price for a sustainable & ethical t-shirt because of large-scale production and direct-to-customer margins.
In addition, they work with different manufacturers from around the world, so every product is different. Their basic organic t-shirt starts at £7.99, and you can buy casual hoodies for around £30.
3. No Nasties
No nasties, based in Goa, save the main resource used for clothes production – water. To be precise, they have saved 29,972,272 liters of water till now while making organic clothes that are also classy. Moreover, they have also planted 62,414 trees.
Their basic tee starts from ₹1700, and you can buy a variety of hoodies, dresses, and bottoms for under ₹3000.
They use 100% organic cotton and have a traceable and transparent supply chain. In addition, their clothes are Fairtrade, and GOTS certified, making them the finest natural fiber clothing brand.
4. Honest Basics
Honest Basics aims to make fair fashion affordable for everyone with its low prices and emphasis on staples like t-shirts, sweatshirts, and jeans.
All Honest Basics goods are ethically produced in Bangladesh and India in GOTS-certified facilities that adhere to the International Labor Organization's guidelines. They are all made of organic cotton that has received the GOTS certification.
Their basic t-shirt starts at €15, and you can buy the majority of products for under €50. Hence, it is one of the most elite natural fiber clothing brands.
5. Plant Faced Clothing
Streetwear that communicates positive messages and sparks conversation is available from Plant Faced clothing which is completely ethical and free of animal testing.
The firm pays back to Mother Nature by planting a tree for each item sold through its relationship with Eden Reforestation Projects. In addition, its visuals are excellent for vegans and other plant-based customers.
The goal of Plant Faced is to spread a new consciousness that opposes the exploitation or harming of any beings, whether they are people, animals, or plants.
Their wide range of basic tees, hoodies, and shorts, are all available for under £50.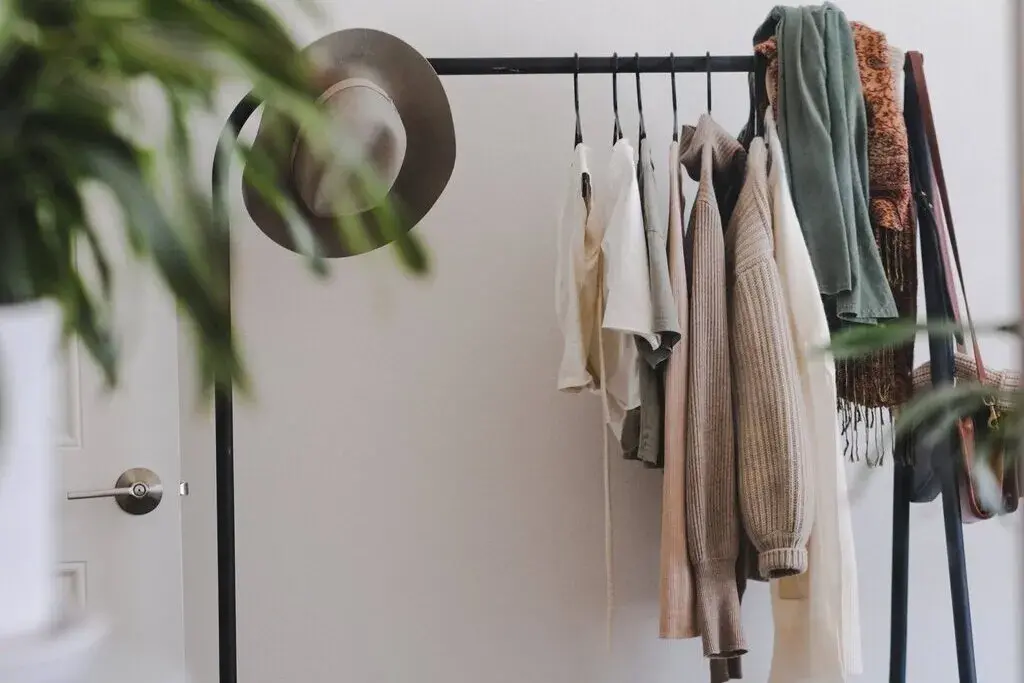 Final Words!
The fashion industry is one of the prominent sources of global pollution. It utilizes a colossal amount of water and releases harmful dyes and waste. Even after manufacturing, discarded clothes are a major issue.
However, sustainable and eco-friendly clothing brands actively try to reverse pollution and create eco-friendly clothes. They support slow fashion and make apparels that last.
Is it not an individual responsibility to save our planet?
So, let us start by investing in an affordable, sustainable fashion.
To get more information: