Who doesn't want to look good and attractive? Now, it's all the game of fashion understanding that can help you to enhance your look.
When it comes to fashion, most of the time, women have a higher hand over men. Having T-shirts is important for everyone, whether a man or woman. But a woman must have various types of t-shirts in their closet, which they can style differently. And, it is important to have organic cotton t shirts for women.
If we talk about fashion, then women must have a basic understanding of fashion and some clothing items that can help to achieve a good look.
Women often get confused about what to wear with jeans; in reality, there are many ways to do so. However, when you have a t-shirt, you can use them and style them in different ways to style on a jean. Therefore, it is important to have t shirts for women.
Women can even take inspiration from celebrities for styling their t-shirts. In this particular blog will compile how stars style their tee and some interesting ways to style your t-shirt.
Importance of organic cotton t-shirts
Looking at the environmental conditions nowadays, it has become important for every single individual to put effort into conserving the environment.
It requires around 7000 gallons of water to grow a non-organic cotton t-shirt and a pair of jeans. Thus, buying a women's organic cotton t shirt can be your gesture to save the environment because manufacturing a cotton t-shirt is a chemical-free process and has a low or no effect on the environment.
Organic cotton is great for saving the environment, which helps to reduce water wastage. It is also promoting a better working environment for farmers and animal safety.
The organic t-shirt does not only have benefits for the environment, but it can provide benefits to you as well. Organic cotton is made without any chemicals; thus, it gives a lot of comfort and is a great choice for people with soft skin. On the other hand, fabrics like nylon or polyester cannot be good for the skin and tough to wear during the summers.
Softer, hypoallergenic, and long-lasting are all qualities of organic cotton. Additionally, organic cotton-based textiles are more delicate and breathable. Due to this, we encourage every woman to have organic cotton t-shirts in their closet. These t-shirts will enhance their look and also protect the environment.
Amazing Ways to Style Your T-Shirt
Layer It Up with a Black Jacket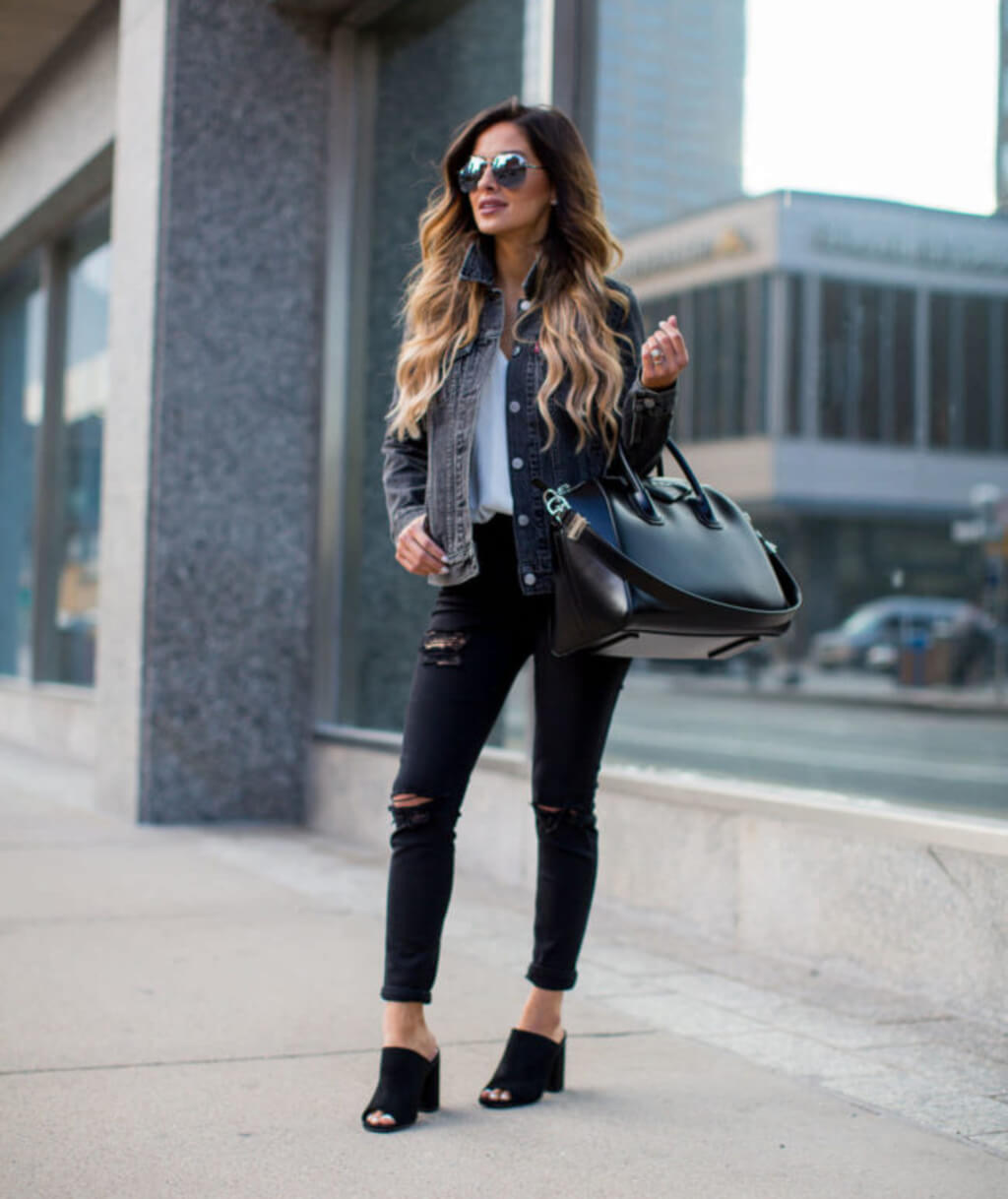 You can pair a simple tee with the black jacket and enhance your overall look. It is an effortless way to style yourself. One comfy and flattering look on anybody is layering with a coat.
There are many different types of jackets on which you can pair your t-shirt. You can pair your t-shirt with a longline coat, bomber jacket, or also a simple blazer will do the work.
If you want an edgy look, go with the bomber jacket and a pair of casual sneakers. If you wish to have a feminine look, pair the t-shirt with the blazer or a longline jacket, and wear stylish heels.
With a Bold Suit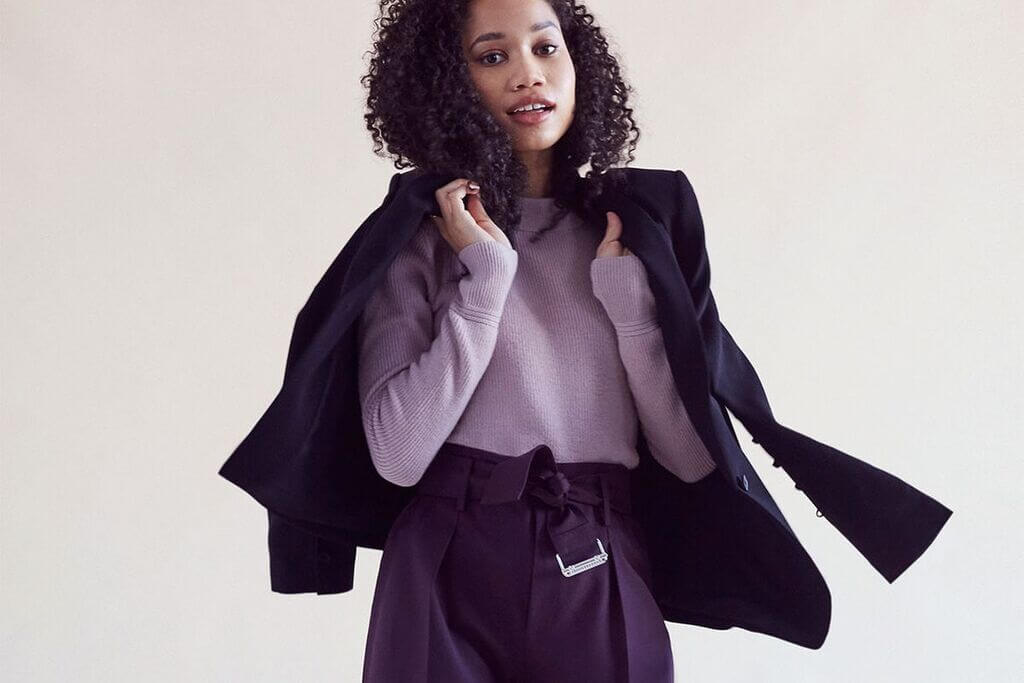 Like Aimee Song, keep the focus entirely on your eye-catching suit by donning a plain white shirt beneath. It can give you a trendy look whenever you carry this look with you. You can pair thick-soled sneakers down to level up your look.
If you have a white t-shirt, you can wear it with a colorful suit. If you want a trendier look, you can wear thick-soled sneakers. So, pick one of the best organic t shirts for women and pair it with a bold suit.
The Denim Ensemble Is a Classic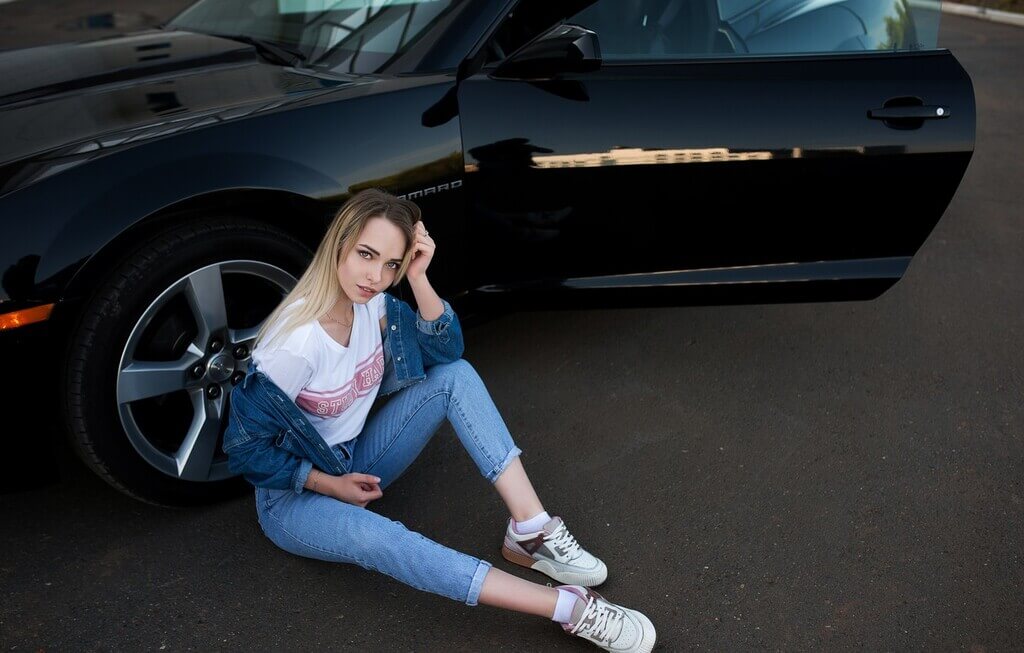 When it comes to t-shirts, pairing them with denim can give you a classic look. It's a simple look yet looks so classy. It is one of the best ways to add quick glamour to a simple outfit.
There are many types of jeans on which you can wear your t-shirt. Skinny jeans and bootcut jeans are examples of it.
You can wear blue or black denim; you need to tuck your t-shirt in and wear it with your favorite heels or a pair of casual white shoes.
Styling your t-shirt is the best way to quickly make everyday look sexy without investing much effort and time.
Basic T-Shirt with Shirt Combination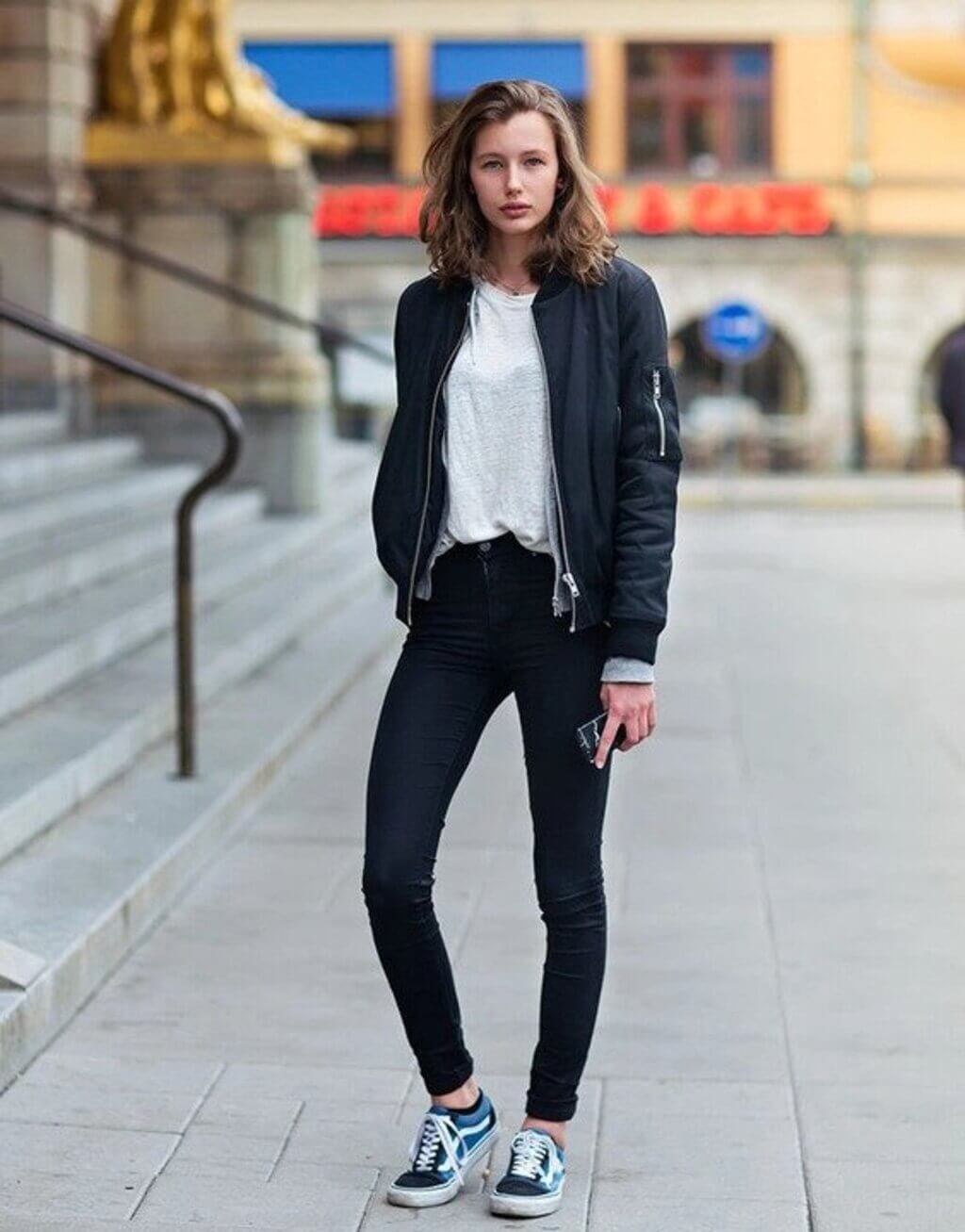 One of the trending looks that many people use nowadays is wearing a t-shirt and a cool shirt. Wearing a shirt over your basic tee transforms your appearance into something hip and street-smart.
Styling your tee with a shirt can give you a sophisticated look that you can carry along at many different events, whether a party, wedding or date. Make sure to wear an oversized shirt, and never button up that shirt; the open buttons will only give it a funky or cool look.
If your shirt is of bright colors, choose a subtle t-shirt. However, you can experiment with different colors if you have the habit of experimenting with different colors. One of the best ways to style this trend is to wear this t-shirt on denim; it will give you an amazing look.
Wearing T-Shirts with Different Types of Skirts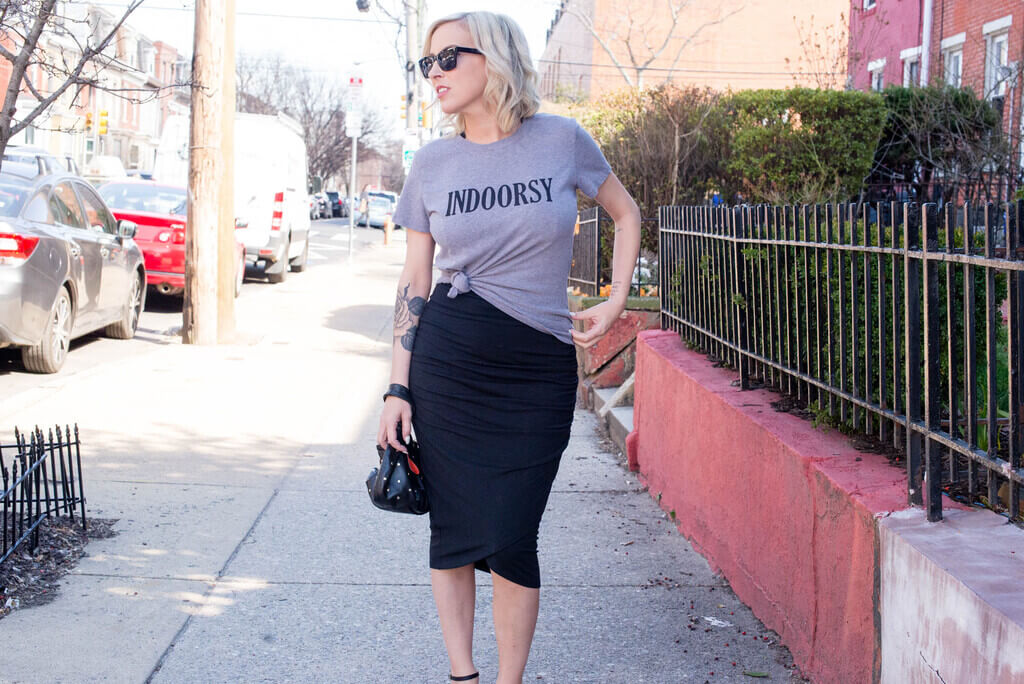 Allow your legs to relax and pair your t-shirt with the skirt. You can rock your look throughout the day by wearing the t-shirt on the skirt.
Wear a skirt with a t-shirt and pair flats with them; you are ready for the entire day. Pairing the t-shirt with the long pencil skirt with the heels will look more amazing. You can even wear your favorite skirt, pair it with a statement t-shirt and create an athleisure look.
Try to wear or carry some more fashion accessories to add style to your look.
Pairing the T-Shirt with the Ripped Jeans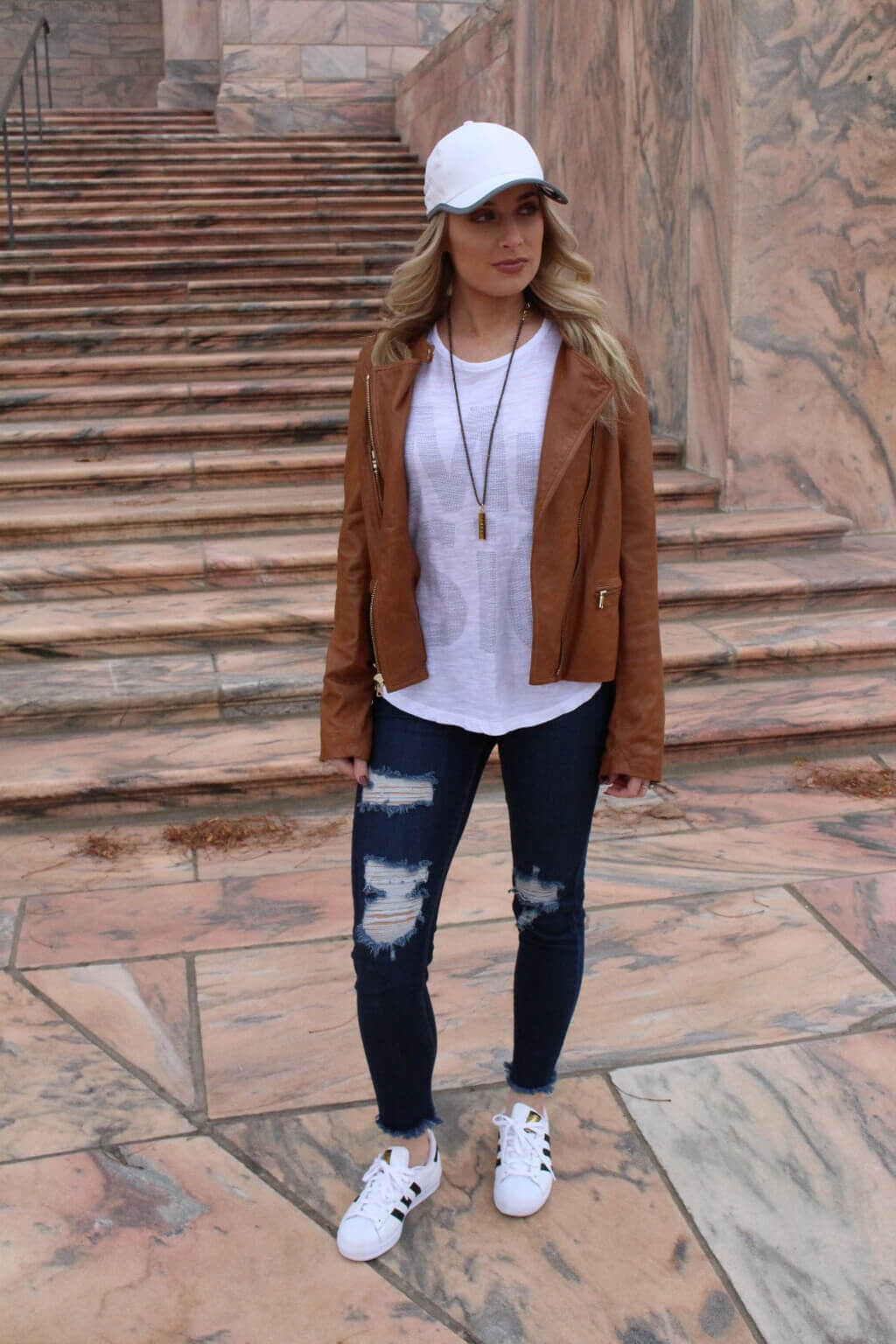 Pairing one of the organic t shirts for women with ripped jeans can give you a classy look; it can literally level up your fashion game. You can use a cropped tee or graphic tee with ripped jeans; this combo can never disappoint you if you style the right way.
If your jeans are loose, wear a fitted t-shirt; if you wear fit jeans, pair them with a relaxed t-shirt. In this way, you can balance your overall look. However, it is not a fixed rule; if you love wearing baggy clothes, you can wear an oversized t-shirt with your jeans. It is the simplest yet one of the most trending ways to style your t-shirt.
With Overalls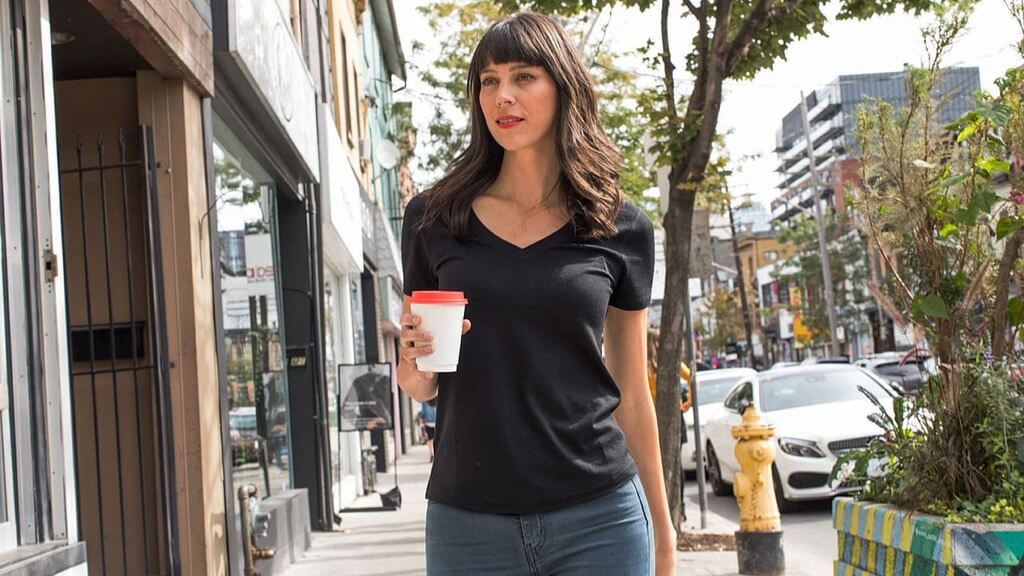 Simple cotton t shirts for women of black color are made much more entertaining by a pair of polka-dot overalls. You can also get a perfect balance of playful and stylish if you use some accessories. You can accessorize with delicate jewelry, trendy sunglasses, etc.
Final Words
At last, we would say that having an organic cotton t-shirt is important for every woman; it can provide great comfort and contribute to a safer environment. And, when it comes to styling the t-shirts, there are many amazing ways to do the same; you can try the above methods of styling the t-shirts for women.
Keep reading: