Are you also looking for some organic kid's clothes that are affordable too? When the fashion industry is coming up with new trends every day, sometimes it's challenging to find authentic organic clothes. If you also feel that the fashion industry is becoming notoriously toxic, you should also switch upto a more sustainable lifestyle

Do you know that the fashion industry alone produces 10% of all humanity's carbon emissions?

Yes, it's true, and you'll be surprised to know that today after the oil industry, the fashion industry is the largest pollutant in the world!

So how can we protect our family and planet?

Clothes made from fabrics like rayon, nylon, and polyester are not only harmful to our planet but also to humans, especially babies and kids. As compared to adults, babies and toddlers' skin are much thinner and more sensitive. These fabrics can increase the absorption of toxins into the baby skin. That's why it's vital to use non-toxic fabrics and organic kids clothing. This is the best solution to keep our children's health and the environment happy and healthy.

If you think that organic clothes are plain and boring, that's not the case here. Nowadays, you can find all types of clothes in every color, style and for every age group. Gone were the days when you only find one or two brands producing organic clothing for kids. The organic clothing market has been immensely expanded and has now become a popular choice for people.

If you're also struggling to find high-quality, sustainable basics for children, you've come to the right page!

Today in this blog, we've gathered some of the top organic kids clothing brands. You can take a look at these brands and buy whatever you like for your baby or toddler. This list will help you easily build a sustainable fashion wardrobe. We've explained all the details, like what kind of fabric they're using and what type of certifications they have.

Let's get started.
1. PACT Organics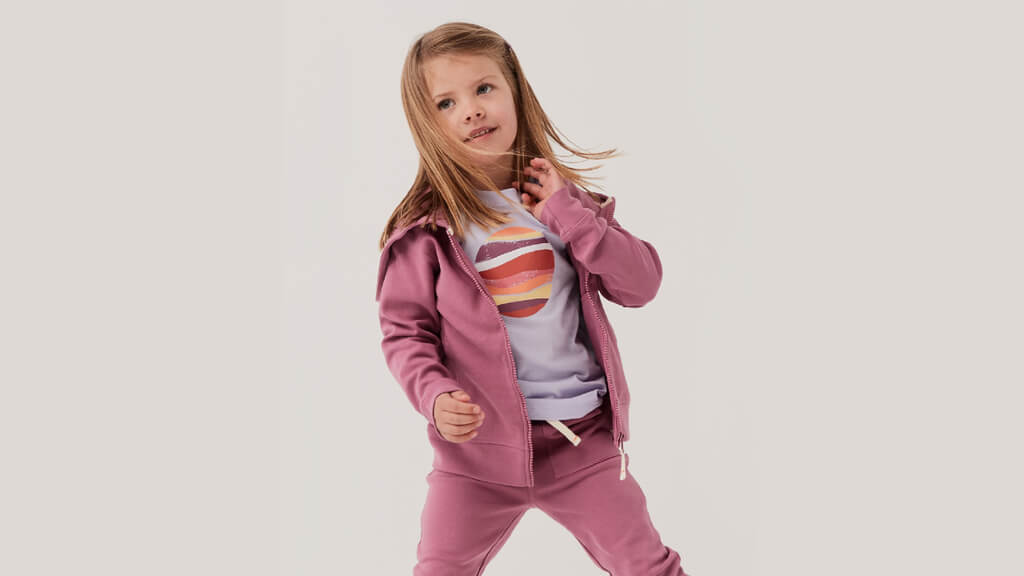 Age Range: Newborn up to size 10/12.
Certification: GOTS on all items that are over 95% organic cotton.
Made in: India
Where to Buy: PACT
Pact is a popular organic kids clothing brand that looks great and comes at an affordable price range. This brand offers clothes made from 100 percent GOTS Certified organic cotton. From daily wear, clothes like hoodies and pajamas to graphic tees and striped dresses, they offer a wide range of clothing.
It has two clothing lines Pact baby, which goes from newborn up to 18 months, and PACT Kids, which is great for toddlers. All the clothing pieces are made from pre-washed, shrink-resistant fabrics that are super comfortable to wear.
2. Mightly Organic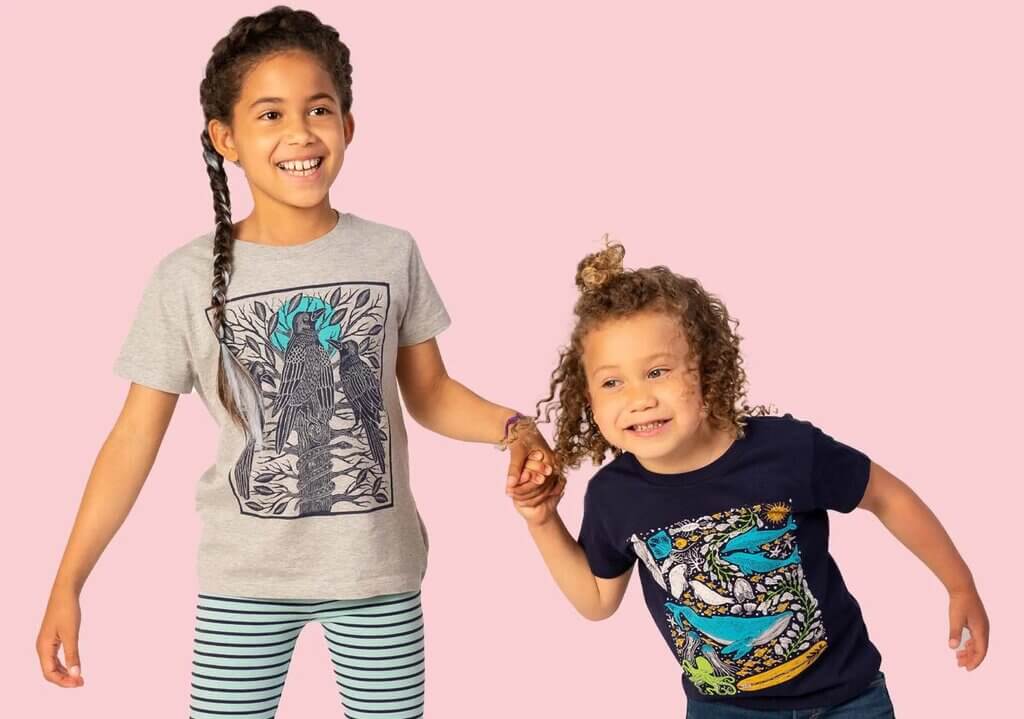 Age Range: 2T up to age 12.
Certification: GOTS
Made in: India
Where to Buy: Mightly
Are you looking for fun and bold organing clothing for kids? If yes, look no more; Mightly Organic will be the perfect brand for you!
This Fair Trade Certified brand is well-known for making active wear for children from GOTS-certified organic cotton. Here you can find tons of printed organic clothing pieces for kids of all ages. From playful tops to bright bottoms, there are many cute and cool designs that you can get for your kids.
Apart from the classic patterns and colorful solids, this brand also offers unique designs from independent artists. The company was owned by women who are moms who struggle to find the right clothes for their babies. That's why they come up with the idea of creating comfortable, organic apparel.
3. Mini Mioche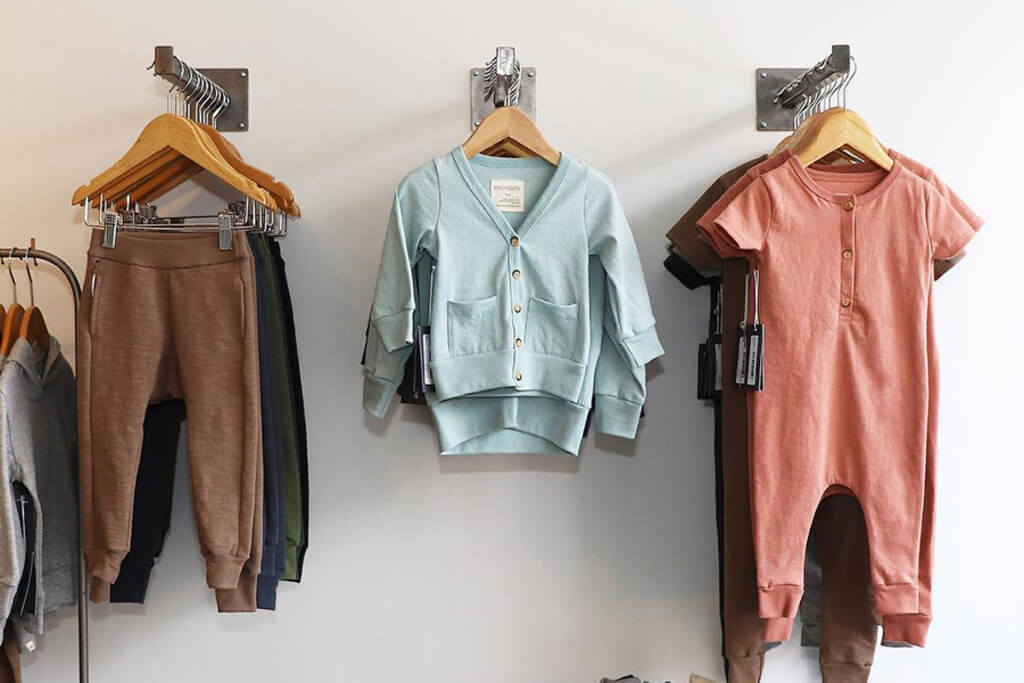 Age Range: Newborn up to size 11/12.
Certification: GOTS-certified Organic cotton
Made in: Canada
Where to Buy: Mini Mioche
Mini Mioche is an organic kids clothing brand that creates some of the stylish and best clothes. There is a wide age range of children's apparel, from classic staples to stylish and trendy.
These garments are soft and comfy to wear and are great basics. Your kids can create so many different outfits with these basic and accent pieces. Finding an organic brand like this is challenging in this fast fashion industry.
This is a Canadian company that designed and made clothes locally in Toronto. All the fabrics are crafted from GOTS certified Organic cotton. They're also non-toxic & low-impact dyes are used to paint these cloths. They also send clothes in a non-plastic package, and all of their marketing materials are recycled. Also, they donate 1% of all their total sales to various children's mental and physical health programs. So you're not only purchasing clothes for your clothes but also helping other kids in the world.
This is the best organic kids cloth brand if you want to add some basics to your children's collection. Apart from tops and bottoms, there are also rompers, onesies, and dresses.
4. Hello Jackalo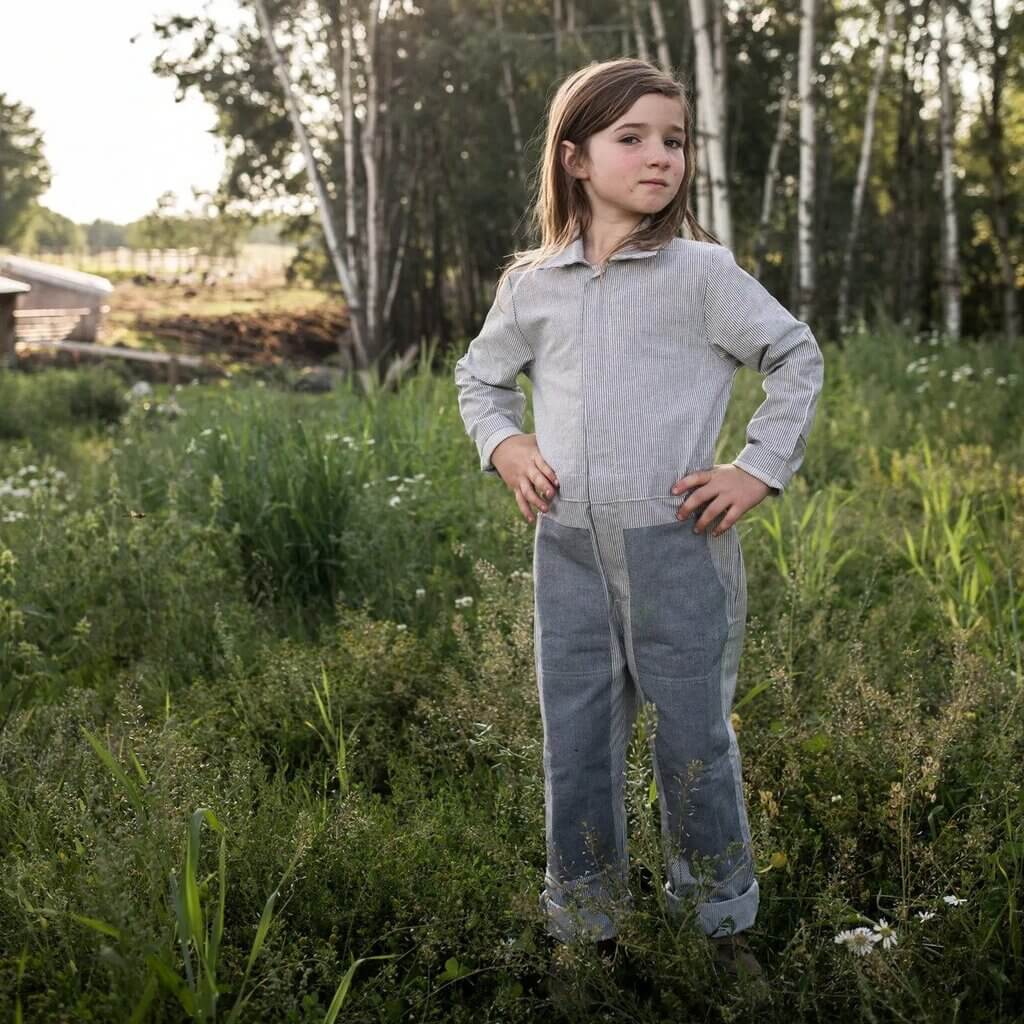 Age Range: ages 4 up to age 14
Certification: GOTS certified
Made in: Portugal
Where to Buy: Hello Jackalo
Are you a parent who is searching for clothes that are durable and also sustainable? We've got you! The hello Jackalo brand will be the best choice for you!
This brand creates clothes that are strong enough for super active and playful kids but also gentle on the planet. How? All the apparel is made from GOTS-certified sustainable cotton grown in Uganda and Kyrgyzstan, which is not only comfy to wear but also environmentally friendly.
The longtime environmentalist Marianna Sachse founded the company. From organic cotton and organic thread, all the clothing pieces are ethically made in Portugal by skilled workers. Clothes are specifically made in small batches to reduce waste.
5. L'ovedbaby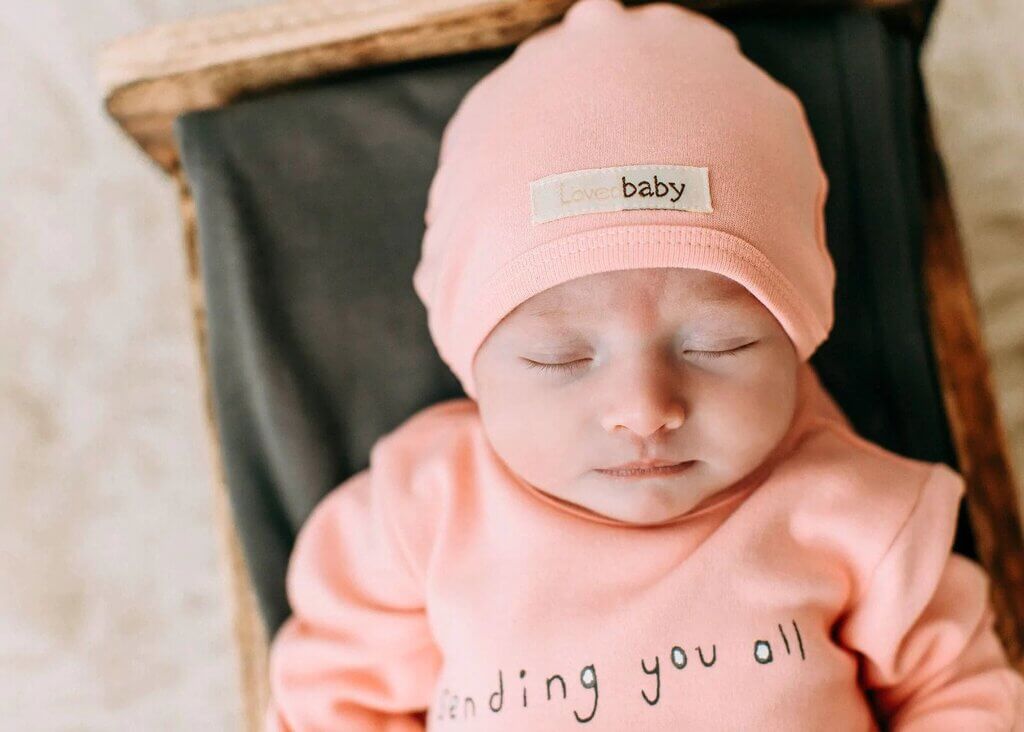 Age Range: Newborn up to 2 years old
Certification: GOTS
Made in: India
Where to Buy: L'ovedbaby
All kids love to have some fun, comfy clothes in their wardrobe, and that's what the brand L'ovedbaby is doing. It makes timeless, soft organic clothing for kids. You can find various pieces here, including footies, rompers, bodysuits, and many more.
This organic kids clothing brand has pieces in simple and classic patterns and calming colors. All the clothes are carefully crafted without any kind of azo dyes, GMOs, heavy metals, and PVC plastics. All these things are highly toxic to a baby's skin and environment. Many fabric choices are also available such as terry cloth, muslin, or knit pointelle. All of them are made in India from 100 percent organic cotton.
6. Frugi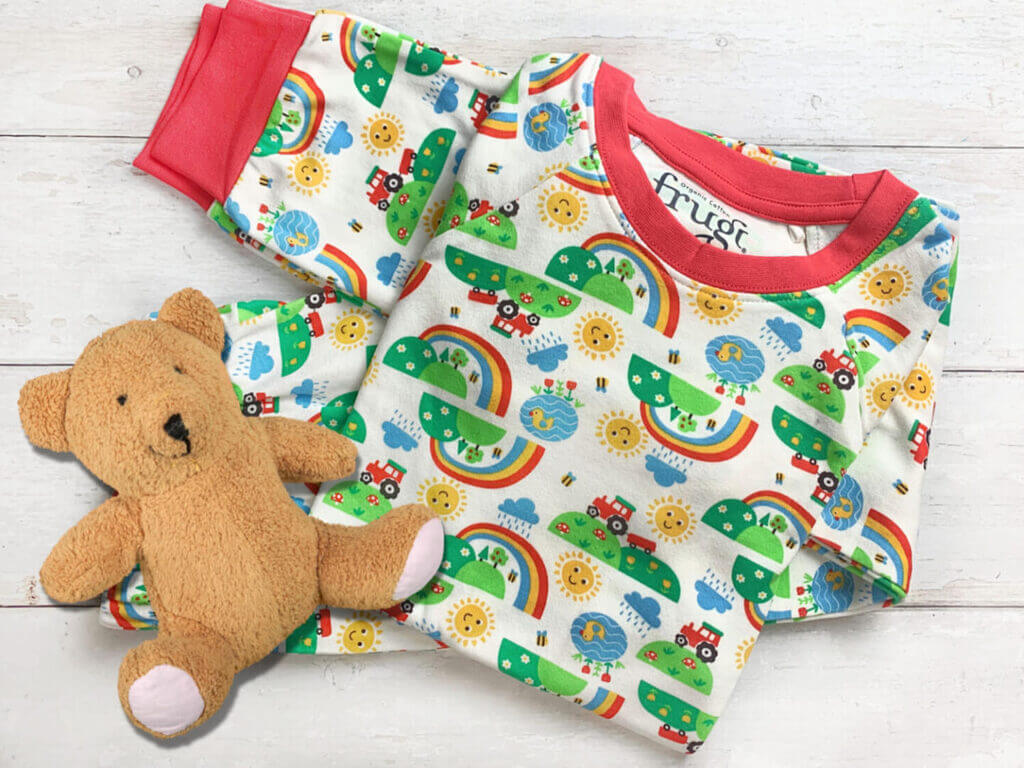 Age Range: Newborn up to age 10
Certification: GOTS
Made in: India
Where to Buy: Frugi
Does your kiddo love bold, colorful printed clothes? Don't search anymore; directly go to Frugi's website! This organic kids' clothing brand is actually based out of the UK. You can also check out and follow their social media pages which have a huge following to get all the latest offers.
All Frugi's clothing is made from high-quality materials that last forever. Besides kids clothing, they also offer a small collection of women's pajamas and maternity dresses.
7. Monica & Andy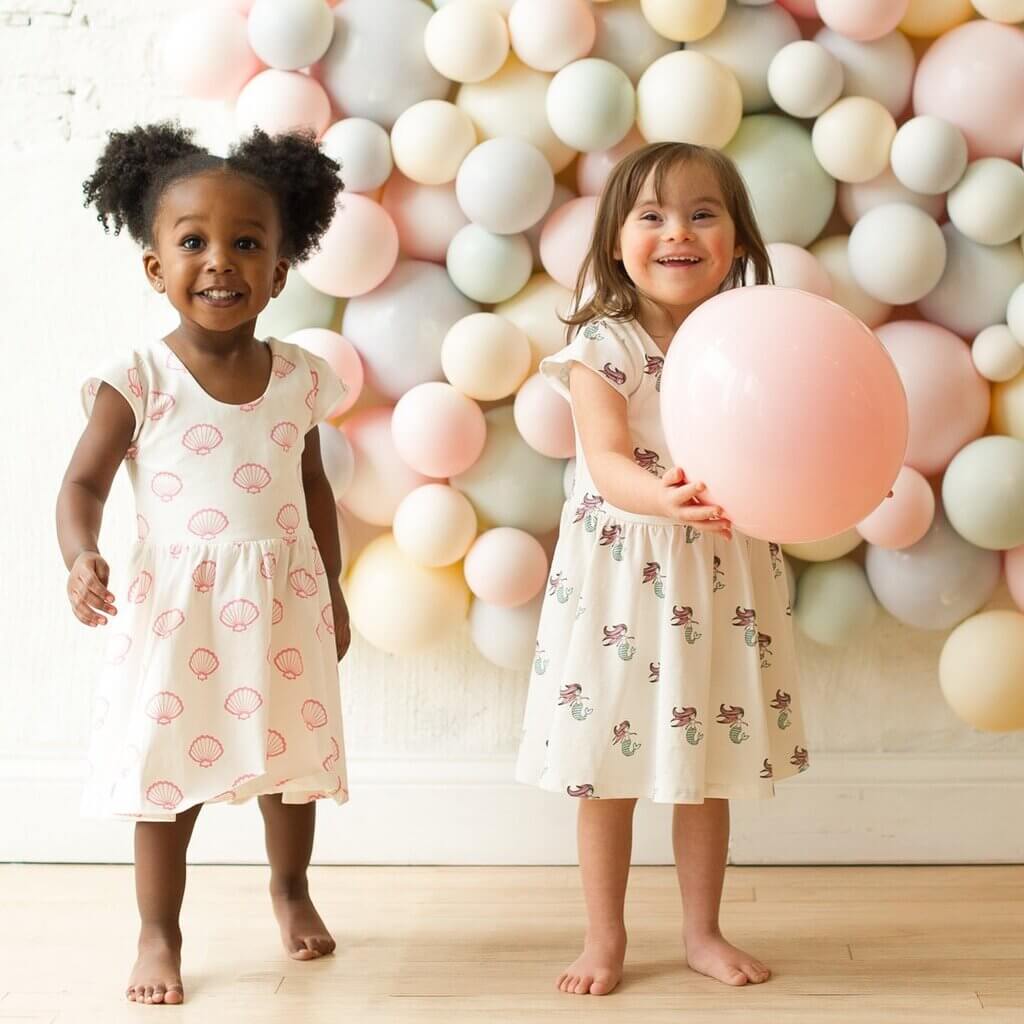 Age Range: Newborn to size 8
Certification: Produced in GOTS factory, but they don't have a GOTS certificate
Made in: India
Where to Buy: Monica & Andy
If you want to dress your baby in cute and cuddly dresses, Monica & Andy is a great brand! It made an array of organic toddler clothes specifically made in the USA. There is also a wide range of baby nursery products that will last long.
You can check out their virtual shelves to search the cute and stylish staples and clothing. They don't have a GOTS certification, but every clothing piece is made in an organic and GOTS-certified factory in Mumbai, India.
Conclusion
So these are the top seven brands where you can find the best organic clothing for kids.
I hope this guide on organic kids clothing brands has helped you to determine and pick the organic kids' clothing at an affordable price range. If you like this post on the best organic kids clothes, don't forget to share it with your friends and family members who are looking for sustainable clothes for their children.
For more information: