If you follow the latest trends, chances are you've been looking for ways to update your style. Maybe you want to make a good impression at work, or you want to try something new. Whatever your reason, it's important that you know how to put together different outfits for each season. That's why we're going to show you five fashionable outfits for men that will set you apart from the crowd this summer.
1. Well-Fitting Designer Shorts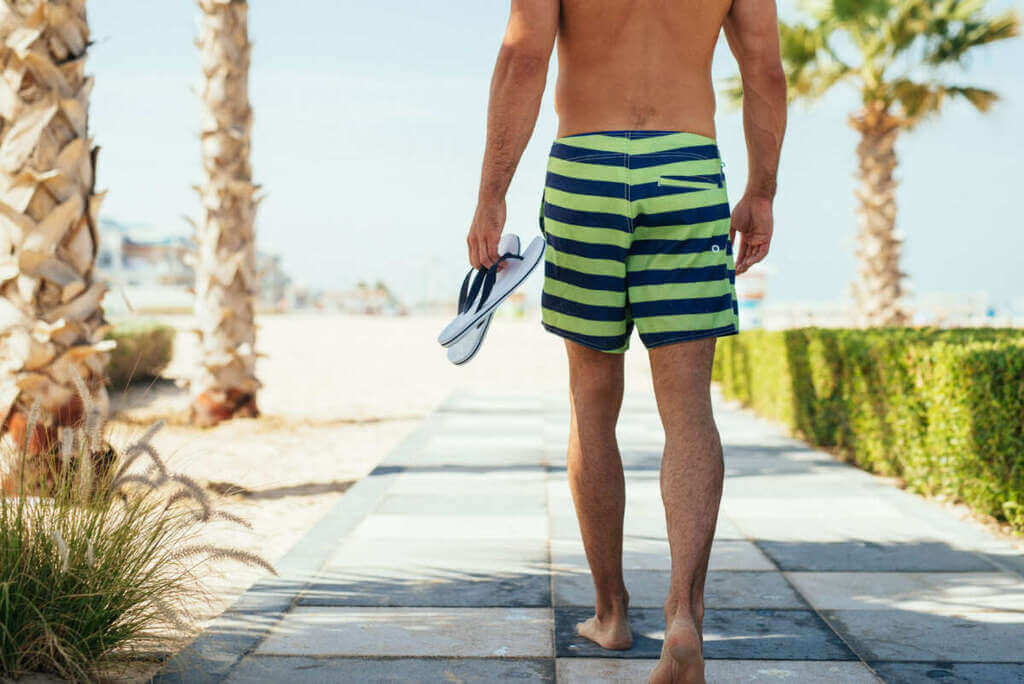 Summer is a terrific time to show off your style! One of the best ways to do that is with a pair of well-fitting shorts. The shorts you choose can make or break your outfit, so try your best to get it right. It is important to find a pair that is neither too short nor too long. A length that reaches just above the knee is ideal for most men. If you're shorter than average, a mid-thigh length can work too. If you're taller than average, go for something longer (like capris that hit just below the knee).
Shorts might be a casual classic for warmer weather, but there's more to them than cargo and board garments. You can pair them with almost anything (depending on the occasion), including button-down shirts, polos, tank tops, or tees. If you want to be extra suave, opt for men's designer shorts from labels such as Boss, Diesel, and Fred Perry.
2. Jeans with High-Top Sneakers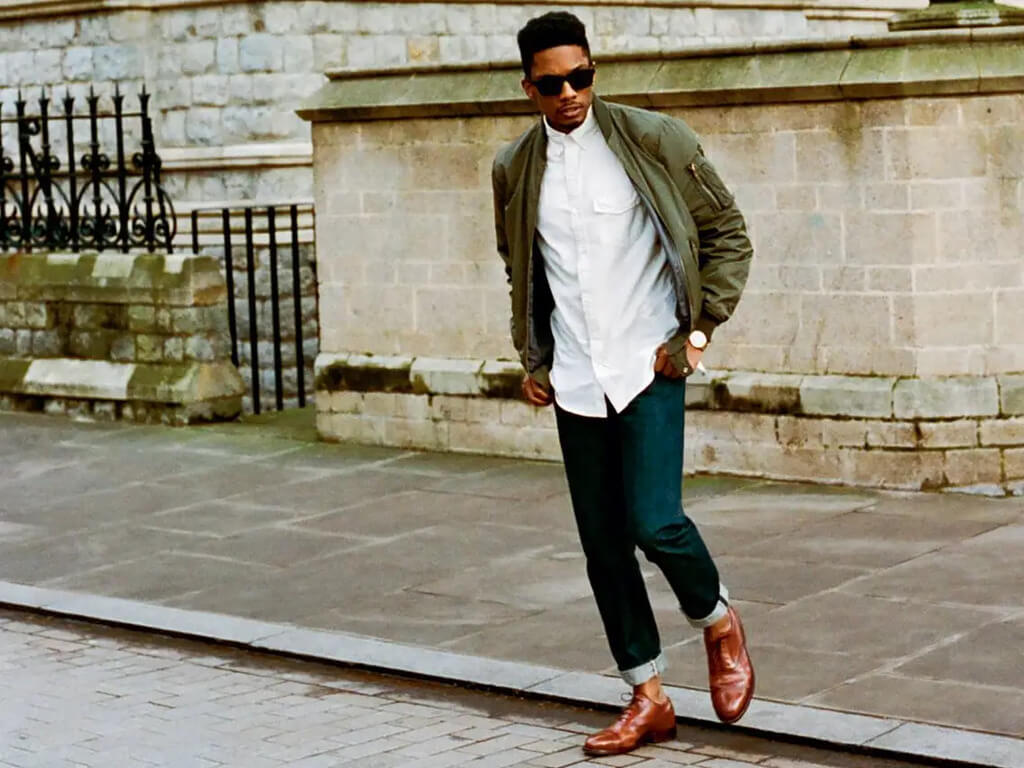 Jeans and high-top sneakers are a tried-and-trusted combination for summer. This casual outfit is great for a chilled day out in the town, going out, or even working — if your company's dress code is more relaxed. Simply pair this look with a well-fitting tee (or button-down shirt for a slightly more dressed-up style), and you'll look superb!
The real key to this outfit is the fit of your jeans. It's ideal to opt for a slightly looser cut to prevent bunching. An alternative is to cuff your jeans at the ankles to flaunt your sneakers better.
3. White T-Shirts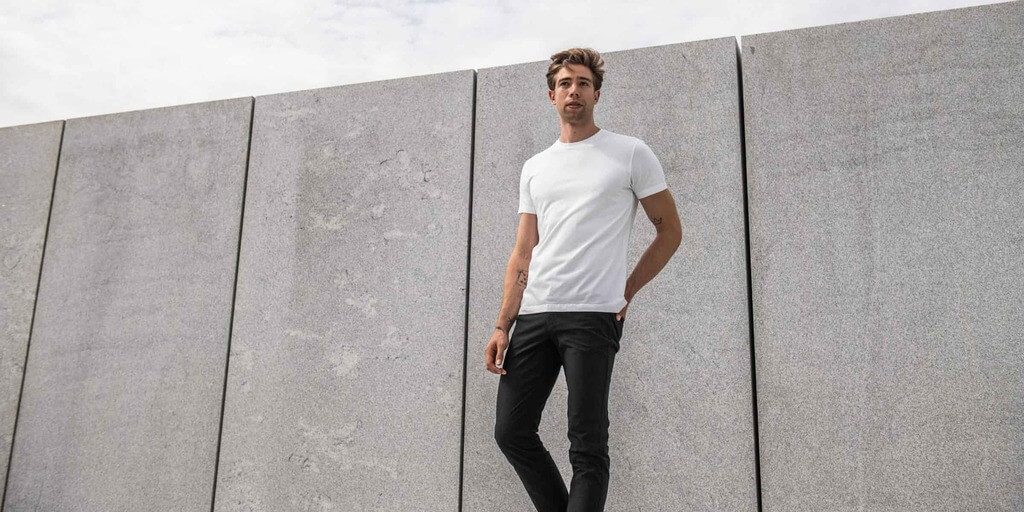 The white t-shirt is a staple of many men's wardrobes for good reason! You can wear one with jeans or chinos, suits or blazers, trainers or boots—just about anything in your wardrobe. Depending on how you accessorize, this simple, classic piece can be dressed up or down.
A classic white tee is great for layering, especially if you're going on holiday and don't want to pack too many shirts. Even if you're headed somewhere warm, the temperature can sometimes dip in the evenings. So, why not wear your white tee on its own during the day, then cover up and keep the evening breeze off with an unbuttoned shirt over the top later on?
4. Checked Shirt and Jeans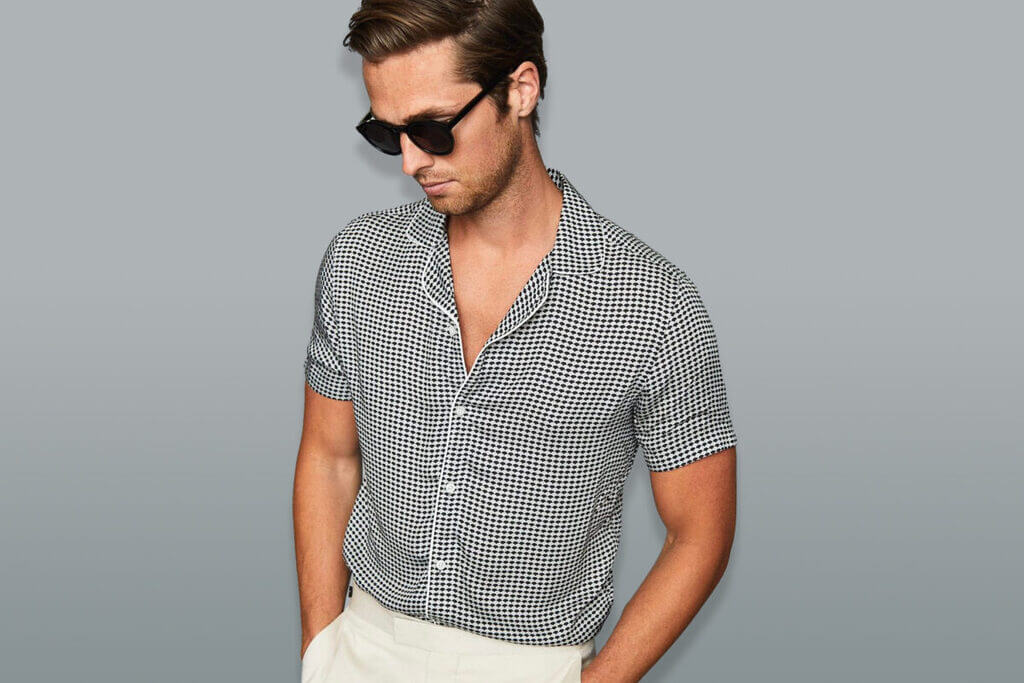 A checked shirt and jeans are a classic combination that remains in vogue, no matter what the season. Like the white tee, a checked shirt is a versatile piece that can be worn in many ways, making it an ideal addition to any wardrobe. It's also an excellent way to add some color to your look without being too over-the-top.
5. Summer Suit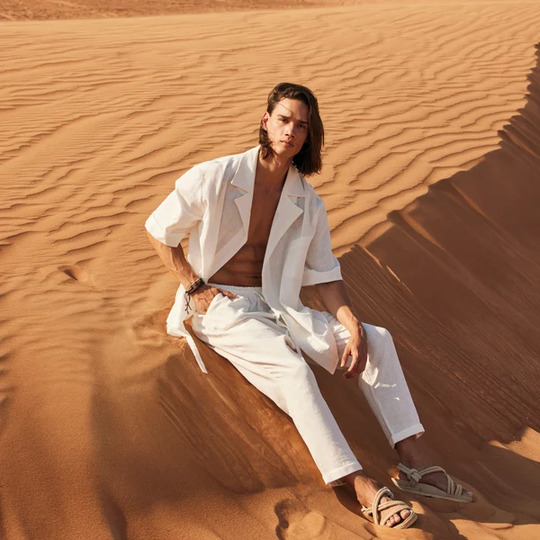 Whether you're attending an outdoor event, summer suits will keep you comfortable without compromising the timeless look. There's a variety of colors available, from classic navy and gray to more vibrant colors like red and yellow. You'll always find the perfect suit for your fashion tastes.
When wearing a suit, you should always focus on coordinating your tie, shirt, and shoes with your suit to create a cohesive and stylish look — not just in summer! To give off a professional yet relaxed look on warmer days, pair your suit with casual items like sneakers or loafers and a button-down shirt, and leave the collar of your dress shirt open.
To give off true summery vibes, invest in a lightweight suit jacket that you can easily pair with various bottoms like dress pants, chinos, or even shorts. A pale blue linen suit jacket, for example, looks fantastic with khaki pants or shorts, making it ideal for weekend brunches or happy hour outings with friends.
For the work week, opt for a navy or charcoal grey suit that offers extra ventilation and comfort when the weather gets warm. And if you're feeling bold and adventurous this summer, why not try experimenting with bolder colors like yellow — or even pink?
Conclusion
This is but a taste of the numerous looks that men can wear during the summer. Hopefully, you feel inspired to experiment and are confident enough to get out there, wear what makes you feel good, and enjoy the sun!
For more information: