Being near a body of water is both relaxing and therapeutic to the body. Whether going for a swim or getting a quick tan, your bikini should always be cute and comfortable. Fortunately, swimwear brands have improved over the years, enabling you to select the best print, size, and fabric for your bikini.

Before you buy a bikini, make sure you know your size, what you're comfortable with, what you're not comfortable with, the latest trends, etc. So, make sure you go with a brand that ticks off all the boxes along the way.

Read on for what to look for in the best bikini brands.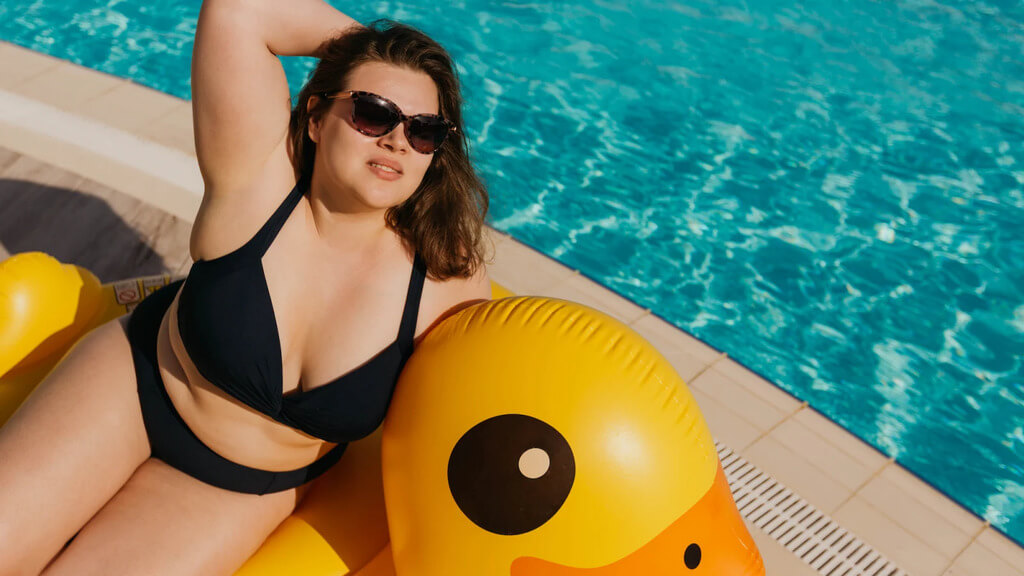 Bikini styles, like any other outfit, come and go. As bikini brands continue to deliver new textures and sprints every year, you will have a variety to select for your next beach appointment. These styles include:
Bandeau bikini tops
Cup-size bikini tops
One-shoulder bikini tops
Push-up bikini tops
Triangle bikini tops
Underwire bikini tops
Brazilian bottoms
High waist bottoms
Full coverage bottoms
Ruched bottoms
Tie side bottoms
High-Quality Fabrics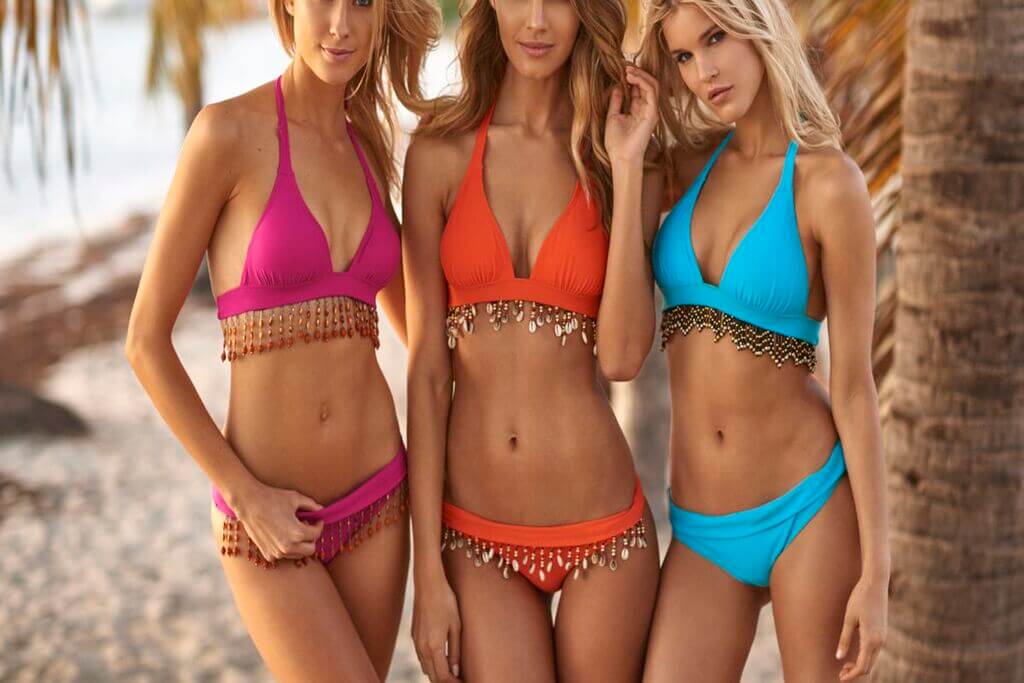 When examining bikinis during shopping, you can tell the quality by touching the fabric. Poor-quality bikinis will have thinner material feeling rough, cheap, or plastic. On the other hand, a high-quality brand will feel soft and thick. You can also do the stretch test on your bikini by pulling the fabric in all directions and checking its recovery.
When examining the quality, also check the lini
ng. A poor-quality bikini will have partial or no lining, while high-quality bikinis have better support, contributing to the longevity of the swimwear. The materials used in the bathing suit, including hooks, clasps, wires, and pads, will also reveal much about the quality. Check if the pads are lined and whether the wires will stay in place. Also, feel the strings and ties for elastic bands that enforce them.
Bikinis are priced differently, but this does not always reflect quality. Therefore, when shopping, buy within your budget. Comparing prices from other retailers will also save you a few coins. You can also take advantage of sales in different stores for maximum savings.
Sustainable Production Process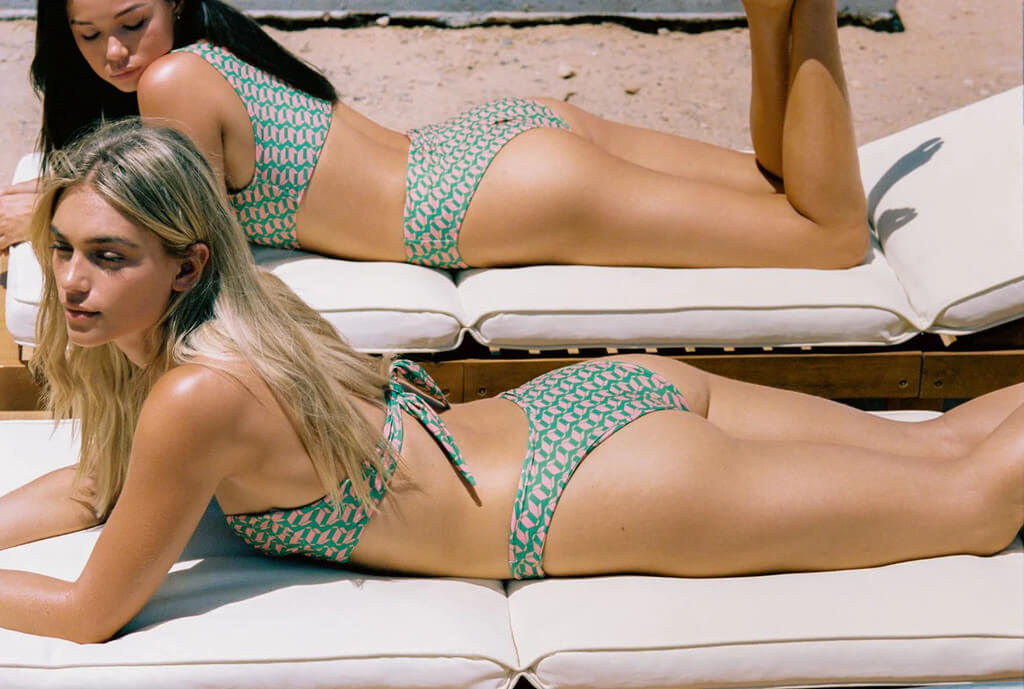 Every year, up to 26 billion pounds of textile waste is dumped in landfills and will take forever to decompose. Swimwear production comprises toxic chemicals and dyes that end up in water bodies, and embracing an eco-friendly process is advisable,you can learn more at Gone Bananas Beachwear. One of the ways to do this is by using sustainable textiles like hemp, linen, cotton, wool, and bamboo.
Hemp, for instance, grows without agrochemicals, is enriching to the soil, and is useful in clearing carbon (IV) oxide from the atmosphere. The hemp fabric is also UV resistant, antimicrobial, and very durable. Popular bikini brands that embrace sustainable production include Beach Riot, Beach Bunny, Indah, Kulani Kinis, Maaji, and Sunsets.
The Right Type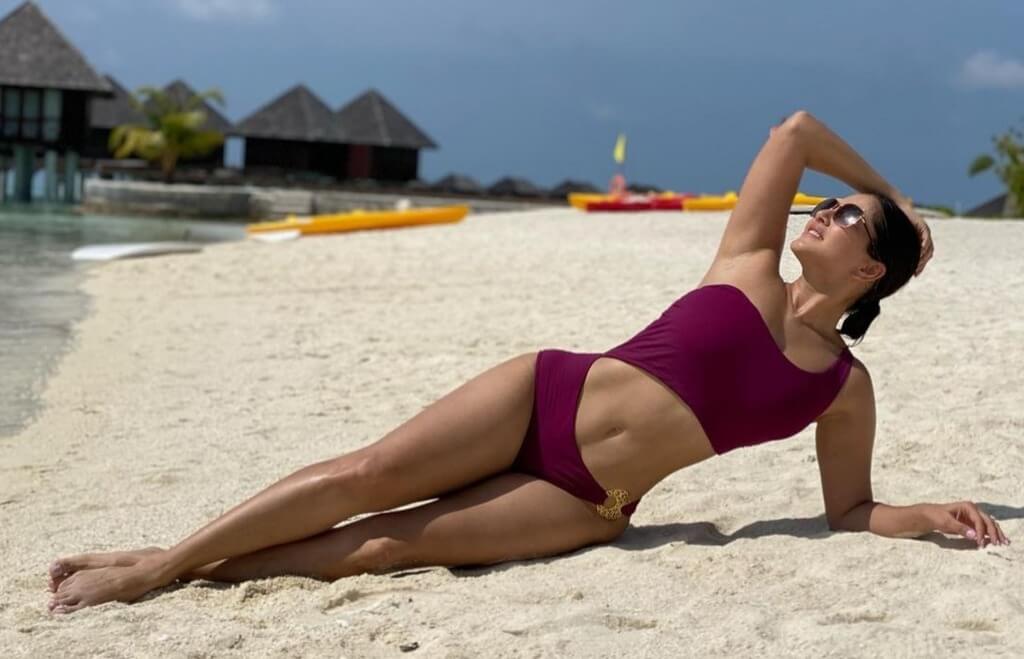 Knowing the right type of swimsuit involves knowing what works for your body type. If your torso is long, consider an elongated suit. A bikini with embellishments and details around the chest area is perfect for smaller busts.
The bikini you pick should also fit the activity or swimming you intend to do. Before shopping, figure out if you are into professional swimming or are swimming for fun. If swimming competitively, go for hardy bikini brands. Either way, support should be key, especially if you have a big bust; a swimsuit with an underwire will offer added support. To look slim in your bikini, consider a 1950s-style suit comprising panels.
The Right Size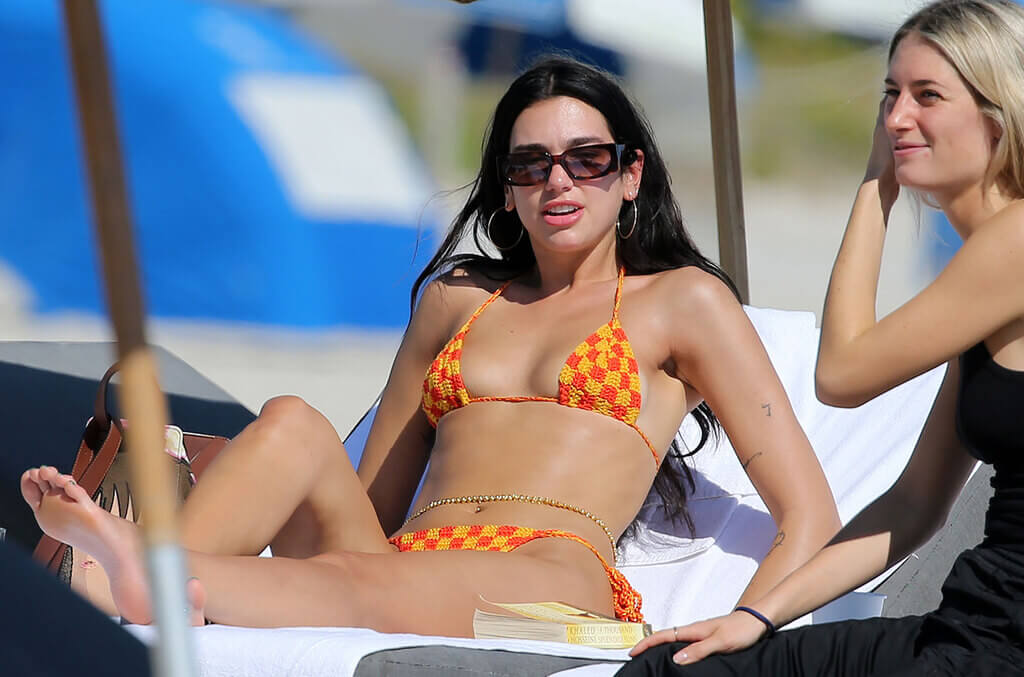 The right size bikini will save you from potential embarrassment and ensure your comfort during swimming. Baggy bikinis can drop off during your swim while too-fitting bikinis are uncomfortable and may limit movement. For maximum comfort, select the right size.
When shopping for a swimsuit, you should know that what looks good on the mannequin may not always look the same on you. Therefore, try on the swimwear before purchase. You can measure your waist, bust, and hips to get a swimsuit that fits properly and complements your body type. The swimsuit should not be too tight or too loose. Ideally, pick two sizes, one which fits perfectly and a size larger.
Final thought
Buying swimwear should be well-thought, as you will not always wear it inside the water. Therefore, consider the quality of materials, style, sustainability of the production process, use, and size. This way, you will remain confident and less susceptible to embarrassment from choosing the wrong bikini brand.
Discover more: