The fashion taste of the Parisians is well-known across the globe. Bringing the appropriate attire for the weather is crucial while traveling to Paris, the fashion center of the world. Before setting off on a journey, make sure to check the forecast. Paris is known for its changing weather,  if you don't pack appropriately, it can quickly spoil your vacation.

Versatile Paris style clothing is essential when deciding what to dress in Paris. The style in Paris in the summer differs greatly from that in the winter.

Wondering what to pack for Paris but not sure? Don't worry, we've got you covered.
How Do the Parisians Dress?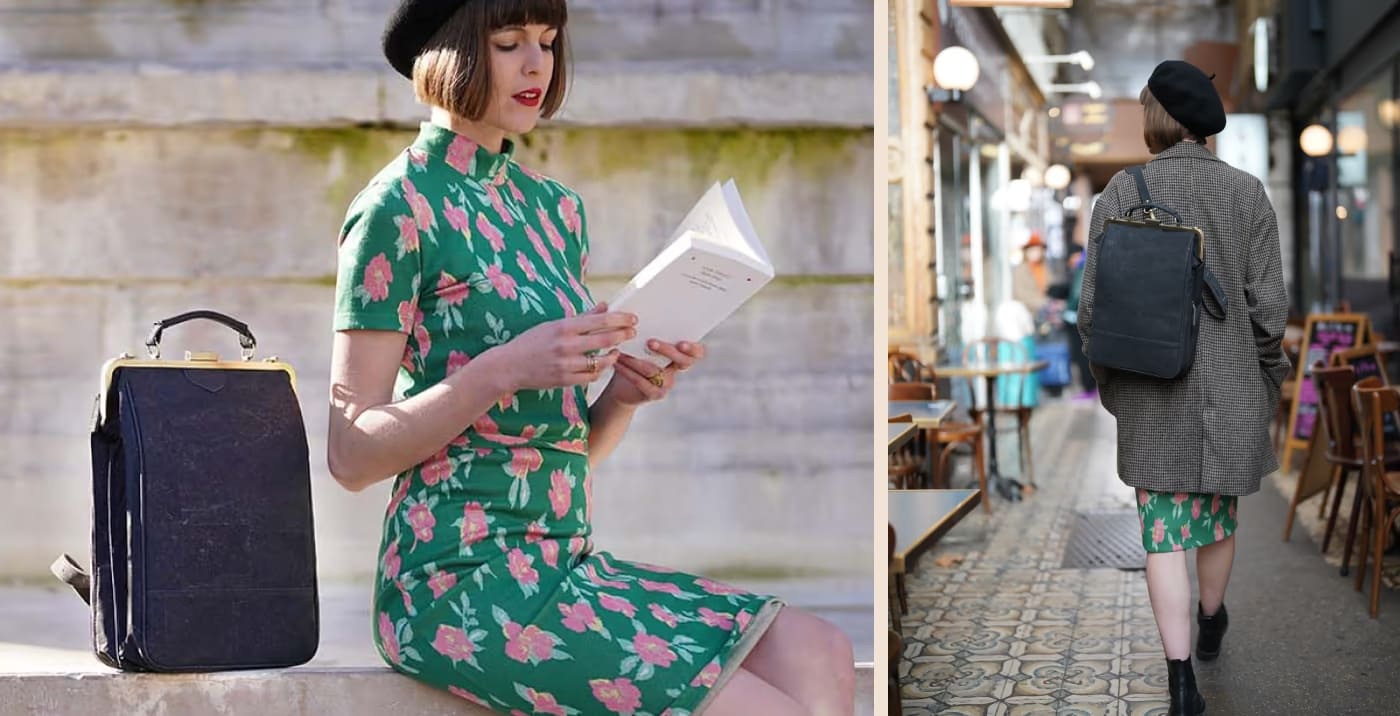 You must be wondering, given Paris's reputation as a fashion capital, what do people wear in Paris.
Parisian fashion is fitted and sophisticated, yet conservative with an edge, so keep that in mind while packing. The "No beyond 3 colors" guideline is strictly adhered to in Paris, and neutral hues are often favored.
Avoid wearing things that would immediately label you as a tourist, such as sweatpants, clunky tennis shoes, the original UGG boots, or flip flops, when strolling the streets of Paris. The aim of dressing like a Parisian is to seem put together even when you're just hanging out: this means striking a balance between ease and confidence.
How Should One Dress for Spring in Paris?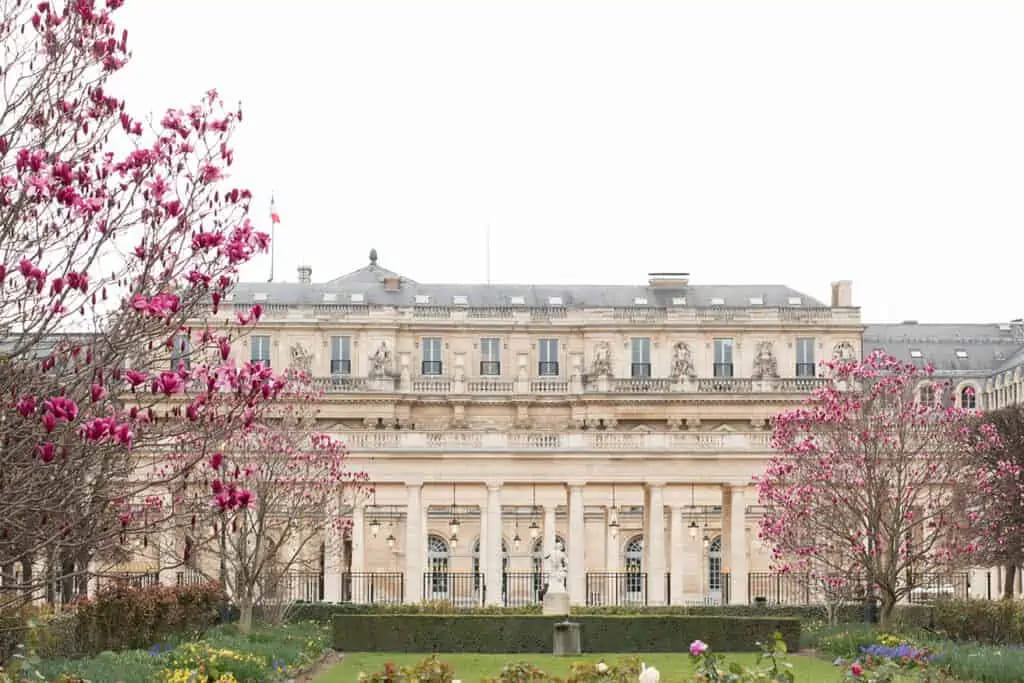 The weather in Paris during the spring is typically fickle, ranging from bright and sunny to cold and wet. It's imperative that you be ready for everything. What to dress in Paris in March may still be influenced by winter fashions, and the same is true for April.
When May rolls around in Paris, the temperature rises to a bearable level. So, layering is a must. Here are some springtime Paris outfit ideas.
Spring Paris Outfit for Women

The spring weather in Paris is perfect for wearing a flattering and fashionable skirt. Both slacks and skirts may be worn with a button-down shirt or top. For the final touch to the outfit, layer on a trench or leather jacket.

Jeans are worn by all age groups, sexes, and gender identities in Paris. You'll blend in better if you bring along a few pairs of jeans. High-waisted, cropped, slim jeans are ideal and suitable when dressed formally.

A nice pair of walking shoes and an umbrella are must-haves for a springtime trip to Paris. Depending on how bright it is, you may also want to wear sunglasses and a hat in addition to sunscreen. There is always someone sporting a turtleneck sweater and long sleeves as you walk the streets of Paris. You can rely on these tops to keep you warm when the weather turns cold since they are adorable and won't ever go out of trend.

Spring Paris Outfit for Men

Men's fashion

in Paris may be unpredictable. Wearing a high-quality t-shirt with jeans and a cardigan (or jacket) to put on if the sun goes down is a fail-safe outfit choice.

A casual pair of dark jeans, a long sleeve textured shirt, a basic leather jacket, and all-black athletic shoes is a go-to outfit that can carry you from a warm spring day to a cool spring evening with ease.

How Should One Dress For Summer in Paris?
It may become rather warm in Paris in the summer, yet the weather can suddenly turn cold.
Avoid shorts if you want to blend in with the locals in Paris this summer—wear a sundress or skirt instead. In Paris, shorts are as rare as they are on the beach.
Here are some summer outfit ideas for Paris that can come in handy throughout your stay.
Summer Paris Outfit for Women

In summer, cotton, linen, and rayon are your best bets for comfort. Put on a belt if you want a more polished, feminine appearance. The choice between a maxi dress and a summer dress is purely aesthetic.

On June evenings and mornings when the temperature dips, be cozy with your dark wash jeans or neutral-fitted pants and ankle boots. Wedge sandals are perfect for the summer since they provide a casual, carefree vibe to any outfit.

Don't leave home without a compact umbrella or light coat in case the weather turns unpleasant.

Add some color with a pair of sunglasses, a light scarf for the summer, and some simple, basic jewelry. Choose minimalist accessories that speak volumes about your refined taste.

Summer Paris Outfit for Men

If you want to be comfortable in the hot Parisian weather, you should wear loose clothing. Light, neutral-colored shirts or tee shirts and pants should be fine for a day of outdoor touring.

Men's summer attire

in Paris should be lightweight due to the city's high summer temperatures. Chinos, particularly ones that are breathable and form-fitting, will become your go-to bottoms.

Always carry a light jacket with you throughout the summer in case of adverse weather. When it comes to men's shoes in Paris, loafers are a must.

In Paris, men can get away with wearing fewer accessories. However, hats, sunglasses, and scarves are essential in the summertime in Paris.

How Should One Dress For Autumn in Paris?
When packing for an autumn trip to Paris, remember that you may still experience some warm weather. Fall's vibrant hues make for a gorgeous scene, yet the changing of the seasons is as random as spring.
Autumn Paris Outfit For Women

Parisians adore leather, so this autumn, make use of it as the basis of your look. It's not just windproof and watertight, but it'll keep you toasty, too. Add a leather jacket to your collection that is tailored to your body rather than being too boxy. Consider bringing a bright pink or scarlet coat in October to make up for the grey skies.

Pant jumpsuits are the epitome of modern femininity. Add polish by wearing them with a fitted jacket. Bring along a few long-sleeved shirts and basic tees to create a variety of clothing options. Finally, you can spice up an all-black outfit with a colorful scarf.

Wearing leather or dark denim trousers with a pair of ankle boots is a terrific style for autumn.

Wearing tights or stockings beneath shorts or a belted dress is a great way to show off your legs. They provide modesty and weather protection when strolling the streets of Paris.

Autumn Paris Outfit For Men

Don't forget to bring a variety of sweaters, from thin to bulky. A coat is also required; choose a khaki, black, maroon, or gray down wool coat or parka to be warm and in fashion.

Scarves are a must-have accessory in Paris, so be sure to bring along a few! Pick a silk scarf in a simple color like black or grey so it may be worn with everything. If you want to add some cheer to your autumnal ensemble, bring along one that is vibrant.

How Should One Dress For Winter in Paris?
The winter months are often chilly and damp, with the rare bright day. What to pack for Paris depends greatly on the weather.
Winter Paris Outfit For Women

When visiting Paris in the winter, you should wear warm layers, such as sweaters, trench coats, hoodies, and thick coats.

Leather is durable, soft, and usually waterproof, making it the ideal material for footwear. However, synthetic leather substitutes may provide the same function. If you need extra warmth, choose a pair of boots with heated wool inside.

You may look fashionable with a smart hat, black leather gloves, and fingerless gloves, as well as a long scarf made of cashmere or silk in whatever color you decide.

Winter Paris Outfit for Men

Wearing an overcoat, trench coat, sweater, or thick jacket is a requirement in Paris during the winter. Avoid wearing garish hues if you can, so that your layered look remains consistent with Paris's general aesthetic.

Expect snow and rain throughout the winter in Paris, so pack a sturdy pair of waterproof boots. The most reliable materials are leather and synthetic leather.

If you know how to accessorize in the cold, you may utilize it to your advantage in Paris. The beret is an iconic French accessory. It's also useful for keeping the cold out in Paris. On really cold days, you shouldn't compromise on necessities like scarves and earmuffs.
Conclusion
As you prepare for your Parisian adventure, keep in mind that dressing appropriately for the weather is key to enjoying your trip to the fullest. No matter what time of year you're traveling, it's important to pack chic and versatile clothing that matches the sophisticated Parisian style. And most importantly, savor every moment of your journey in the fashion capital of the world!
FAQs
1. What Do the Vast Majority of Parisian Males Wear at Work Every Day?
Depending on their profession, most working men in Paris wear a shirt and tie every day. However, you'll see that even the café staff is dressed professionally setting a mark for Paris outfits.
2. How Does the Parisian Fashion Scene Seem?
Paris is undeniably a major center for the fashion industry. Everyone who is somebody in the world of fashion is in Paris for Haute Couture Week and Paris Fashion Week to see Paris outfit ideas. Even while Paris is recognized for its fashion, there are some areas that are very trendy.
3. What Exactly Does Paris Stand Out For?
One of the world's most visited cities, Paris is the capital of France. Not only are the city's museums, churches, and landmarks internationally renowned, but so are its cuisine, Paris style clothing, and wine. Some of the most recognizable sites in the world may be seen in Paris, including the Eiffel Tower and the Louvre.
4. You Can't Go to Paris Without a Wool Coat, but Why Is That?
During the colder months of the year, a grey or black wool coat that hits just above the knee is an absolute must in Paris. If you are wondering what to pack for Paris in winters, this one's a must!
5. Why Does Visiting Paris Require So Much Walking?
Expect to do a lot of footwork while exploring Paris along with wondering what to wear in Paris. Aside from the many escalators in the metro, staircases may be found in abundance in neighborhoods like Montmartre. Some of the most photogenic areas of the city are entirely made up of cobblestones, and many of the city's streets have tiny, uneven walkways. 
Read More